Nextcloud on Tartu Ülikooli poolt pakutav teenus failide hoidmiseks pilves ja nende sünkroniseerimiseks erinevate kasutajate, arvutite ja nutiseadmete vahel.
Erinevus teistest sarnastest teenustest (nt Dropbox, Google Drive) seisneb selles, et faile hoitakse Tartu Ülikooli enda serveris.
Igale kasutajale on eraldatud 50 GB ruumi.
Nextcloud is a cloud based service provided by the University of Tartu for sharing files and documents between people and different devices.
The difference between Nextcloud and other cloud based file sharing services (i.e Dropbox, Google Drive) is that the files are stored on the University of Tartu servers.
Every user is provided with 50 GB of cloud storage.
Nextcloud kliendi installeerimine
Installing Nextcloud client
Download the Nextcloud client for your system.
Run the installer and install the software with default settings.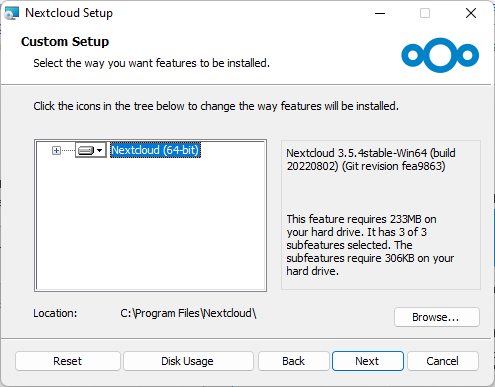 Vajutage "Yes", kui arvuti küsib taaskäivitust.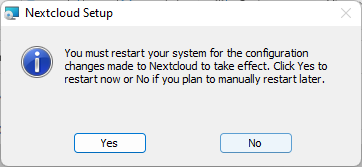 Vajutage "Log in to your Nextcloud".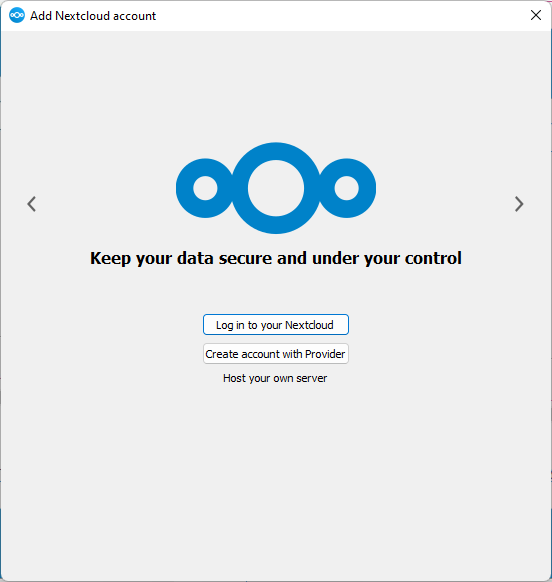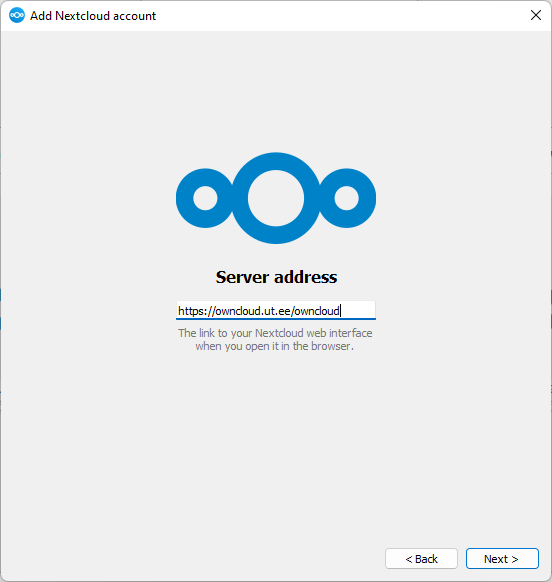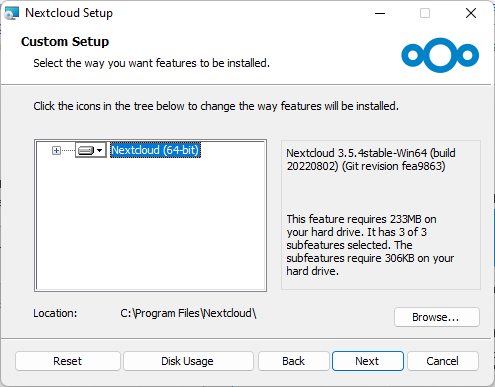 Click "Yes" if computer ask for restart.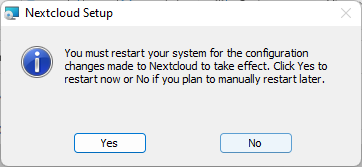 Click "Log in to your Nextcloud".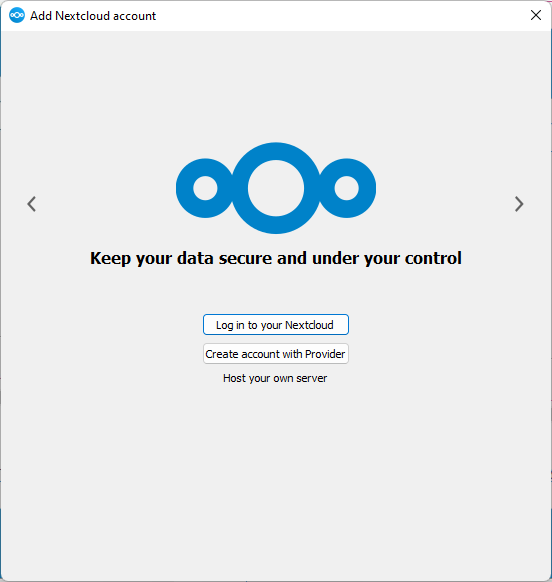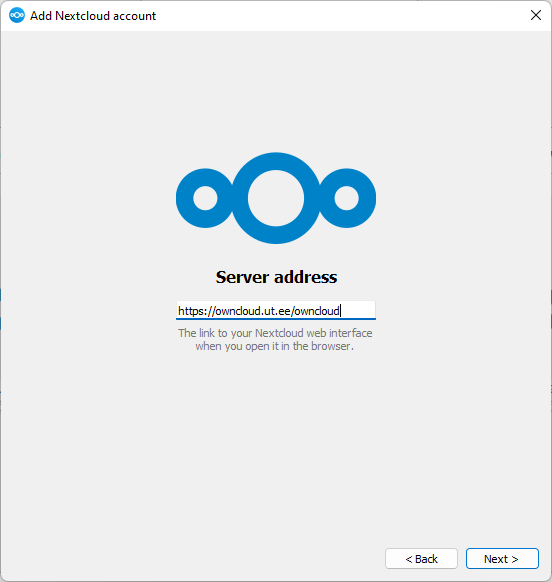 Kasutajatunnuse ja parooli väljale sisestage TÜ keskne kasutajatunnus/parool

Vajutage "Grant access"

Viimasel lehel "Connect" nuppu vajutades ongi seadistus tehtud ja saab hakata Nextcloudi kasutama.

Vaikimisi on valitud seadistus, et failid asuvad pilves ja avamise hetkel laetakse alla (säästab arvutis ruumi).

When prompted for a username/password, enter your UT credentials.
Click "Grant Access"

Press "Connect" and your Nextcloud client is ready to use.

By default files are uploaded to the cloud and when opening the file it will be download (saves space on the computer).

OwnCloudi kasutamine üle veebi
Using OwnCloud in the browser