Skip to end of metadata
Go to start of metadata
1. Choose eduroam from the list of available wireless networks.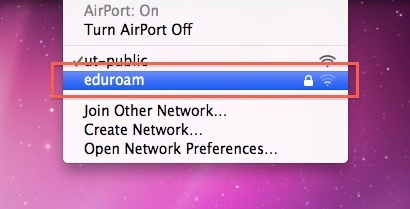 2. In the dialog window, that just opened, enter your University of Tartu username in the form of username@ut.ee and your password (same credentials that are used to access the SIS). Do not change the values for 802.1X and Remember this netowork.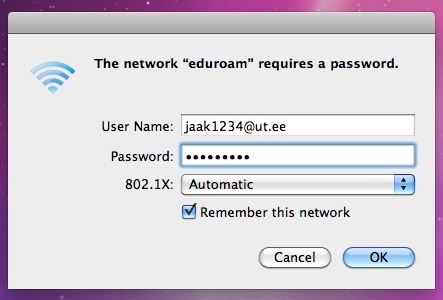 3. When connecting to eduroam for the first time, a dialog will open, that asks to authenticate the certificate used on the network.

4. You can click Continue right away, but if you do not wish to see the dialog window each time you connect, click on the Show Certificate button and set the trust options to Always Trust (see image below) and click Continue.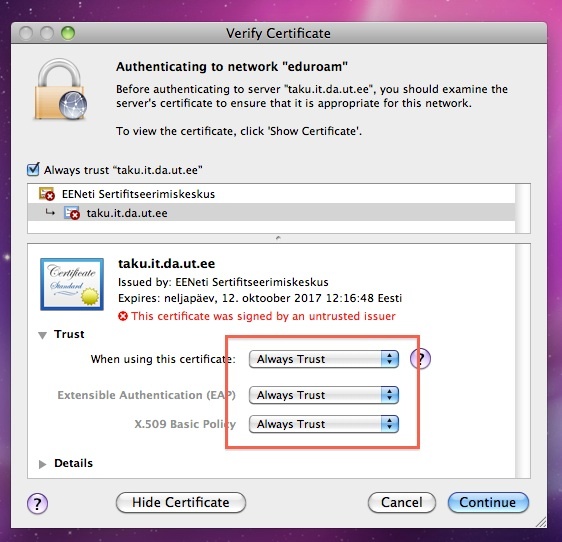 5. Next your credentials will be checked and if everything is correct, your computer will be granted access to the eduroam network.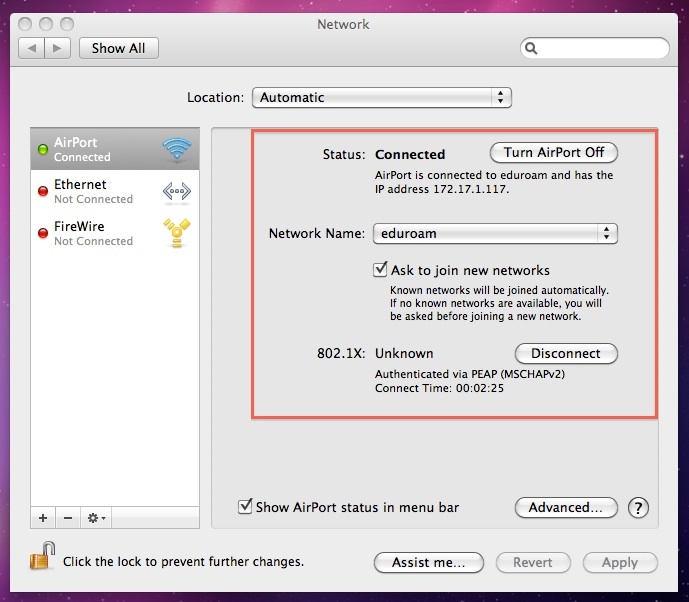 6. You will know, that you have successfully connected, when your computer has an IP address, that starts with 172.x.x.x. In the future, your computer will be able to connect to eduroam automatically.