Vali Firefoxi menüüst Firefox -> Preferences...
Klõpsa kaardil Advanced ja seejärel selle alamkaardil Network. Vajuta sektsioonis "Connection -> Configure how Firefox connects to the Internet" nupule "Settings..."

Avanenud dialoogis vali "Automatic proxy configuration URL", sisesta dialoogikasti "http://www.ut.ee/utlib.pac".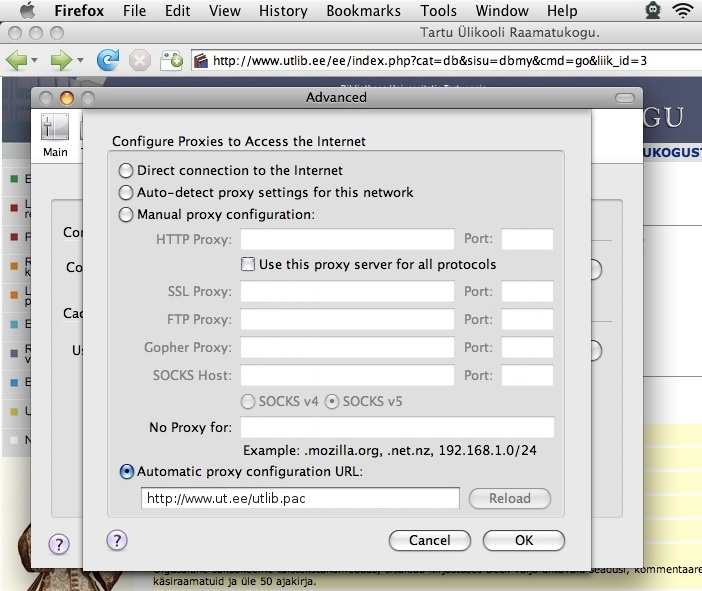 Vajuta OK ja sulge eelistuste dialoog akna nurgast.
Ülikooli proxy kasutamise lõpetamiseks ava sama dialoog ja vali "Direct connection to the Internet".