1. Võta lahti Androidi või Gmail meilirakendus
2. Vali konto tüübiks Office365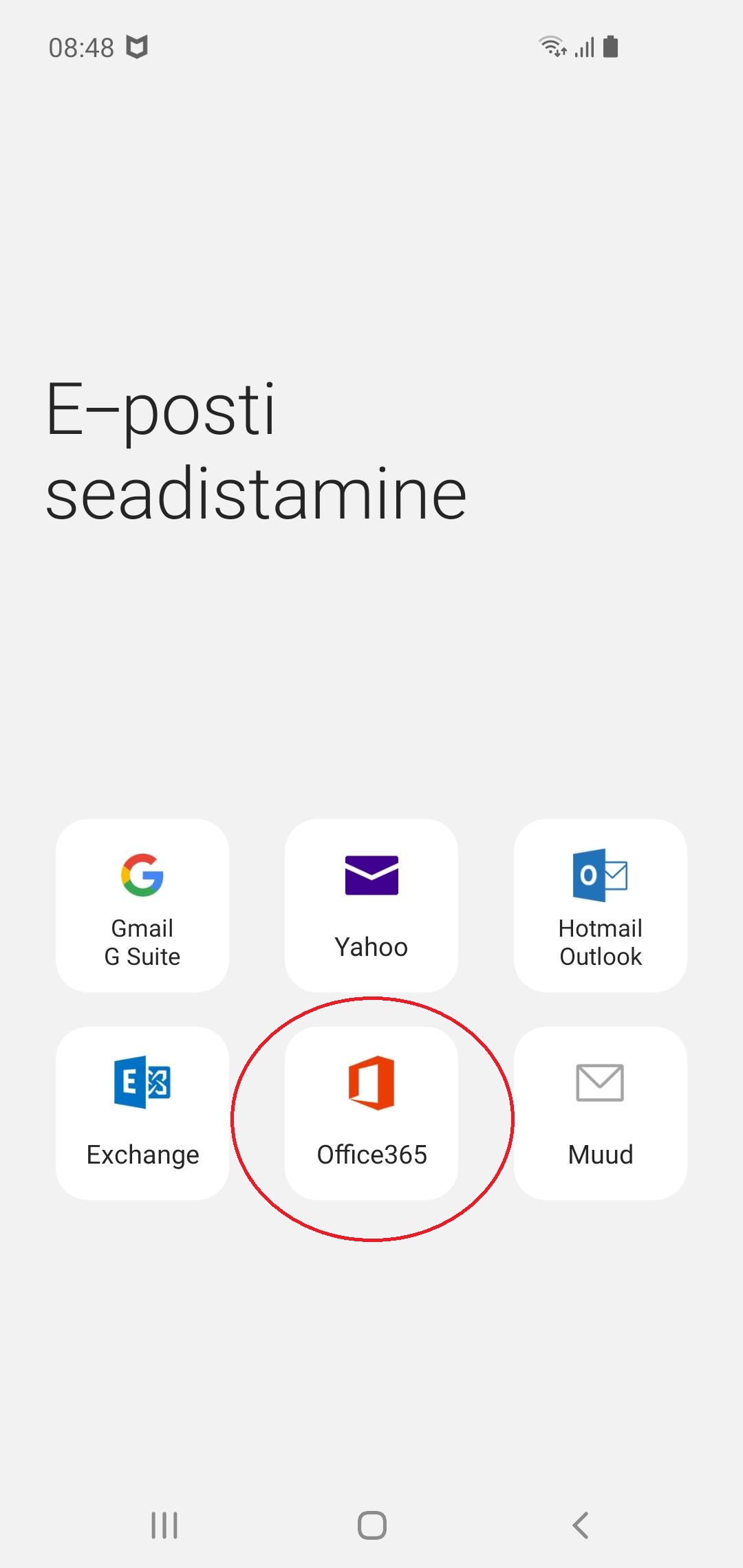 1. Open your Android mail client
2. Choose Office365 as your account type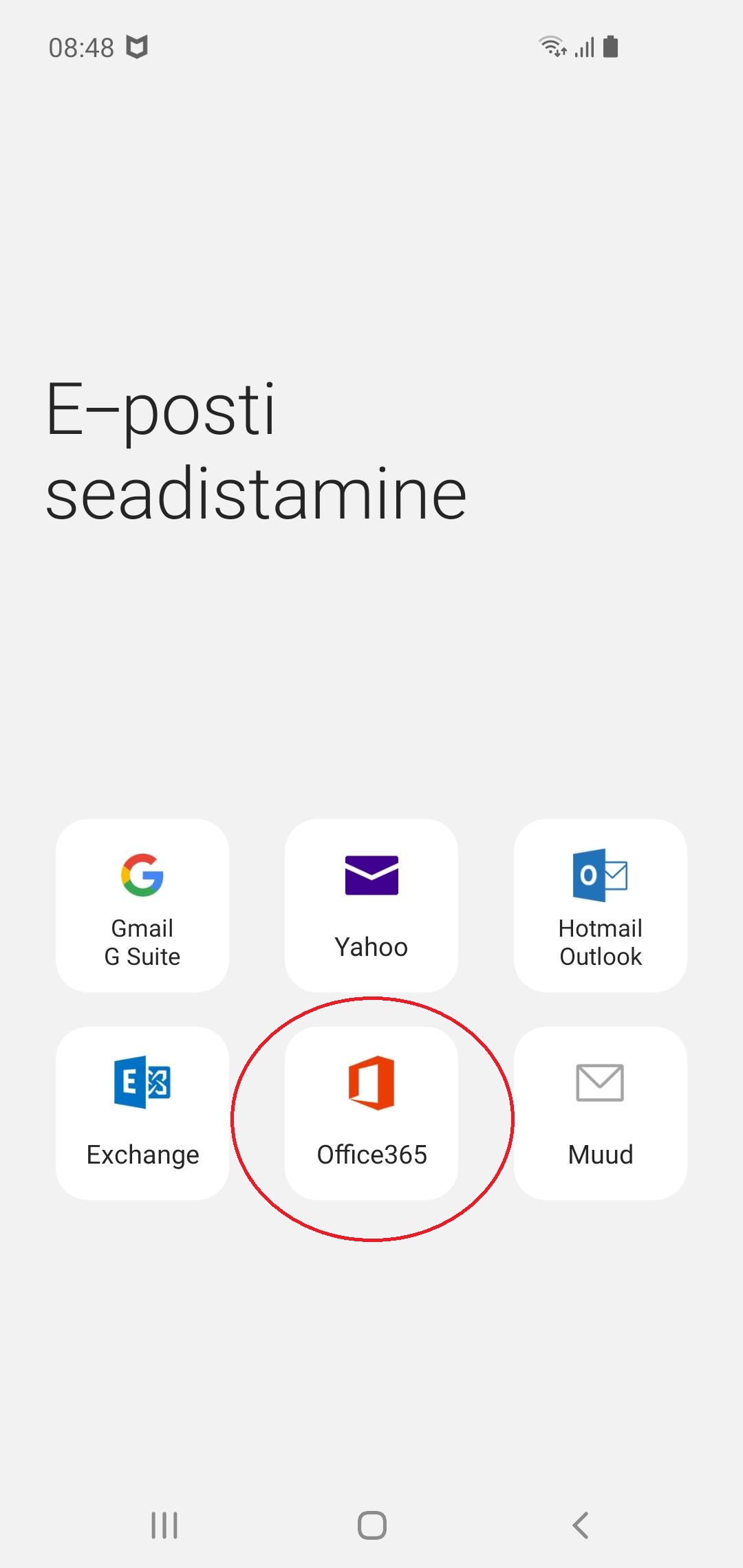 3. Sisesta kasutajanimi kujul kasutajanimi@ut.ee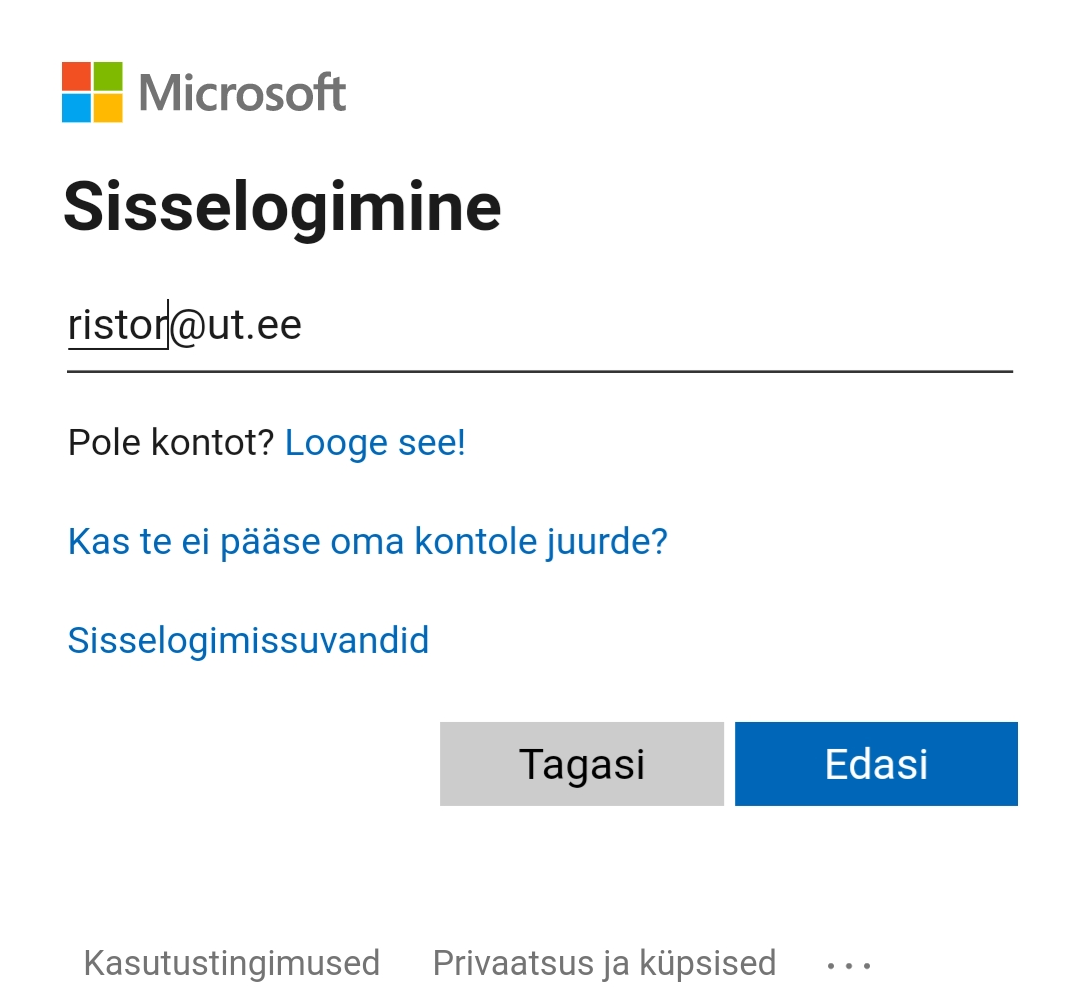 3. Enter your username NB! Make sure you enter your username as username@ut.ee.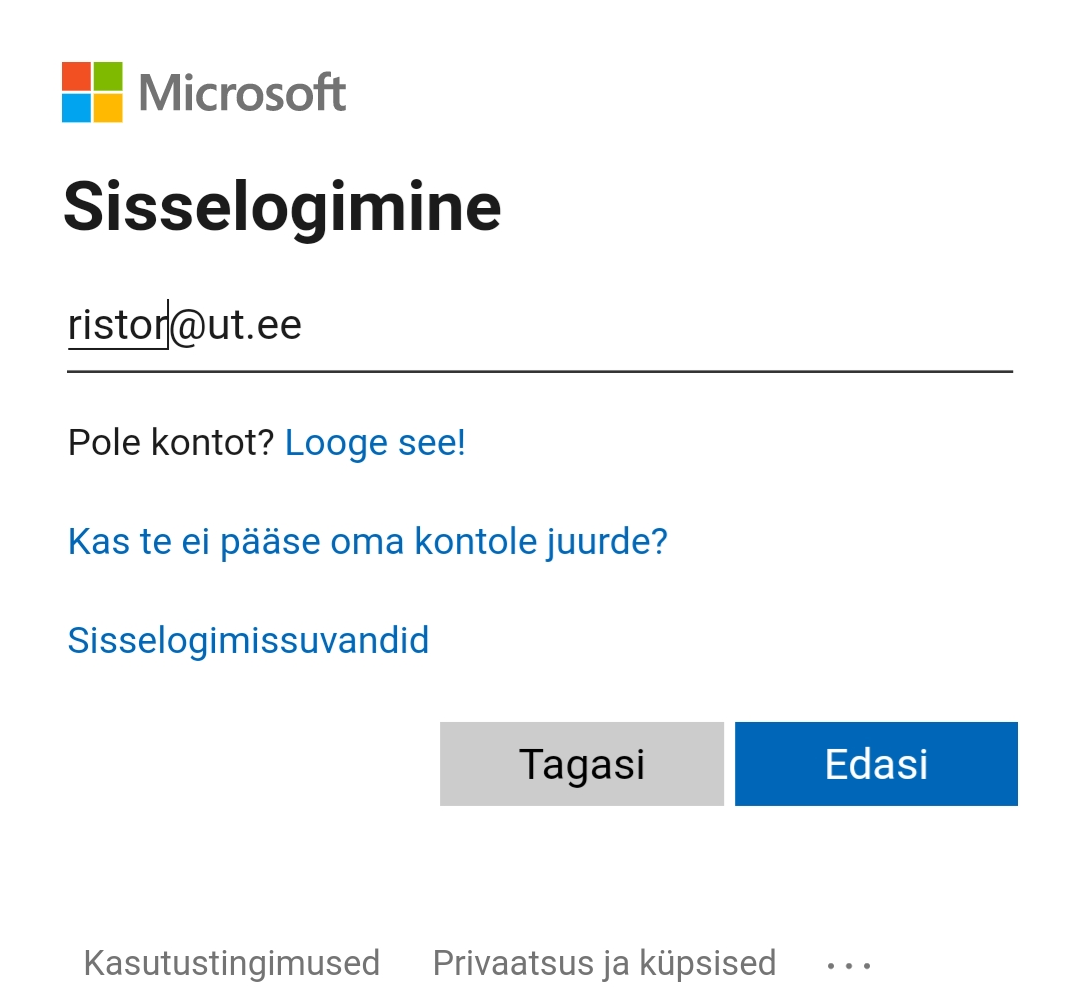 5. Rakendus vajab postkasti lisamiseks telefoni õigusi. Vajuta Edasi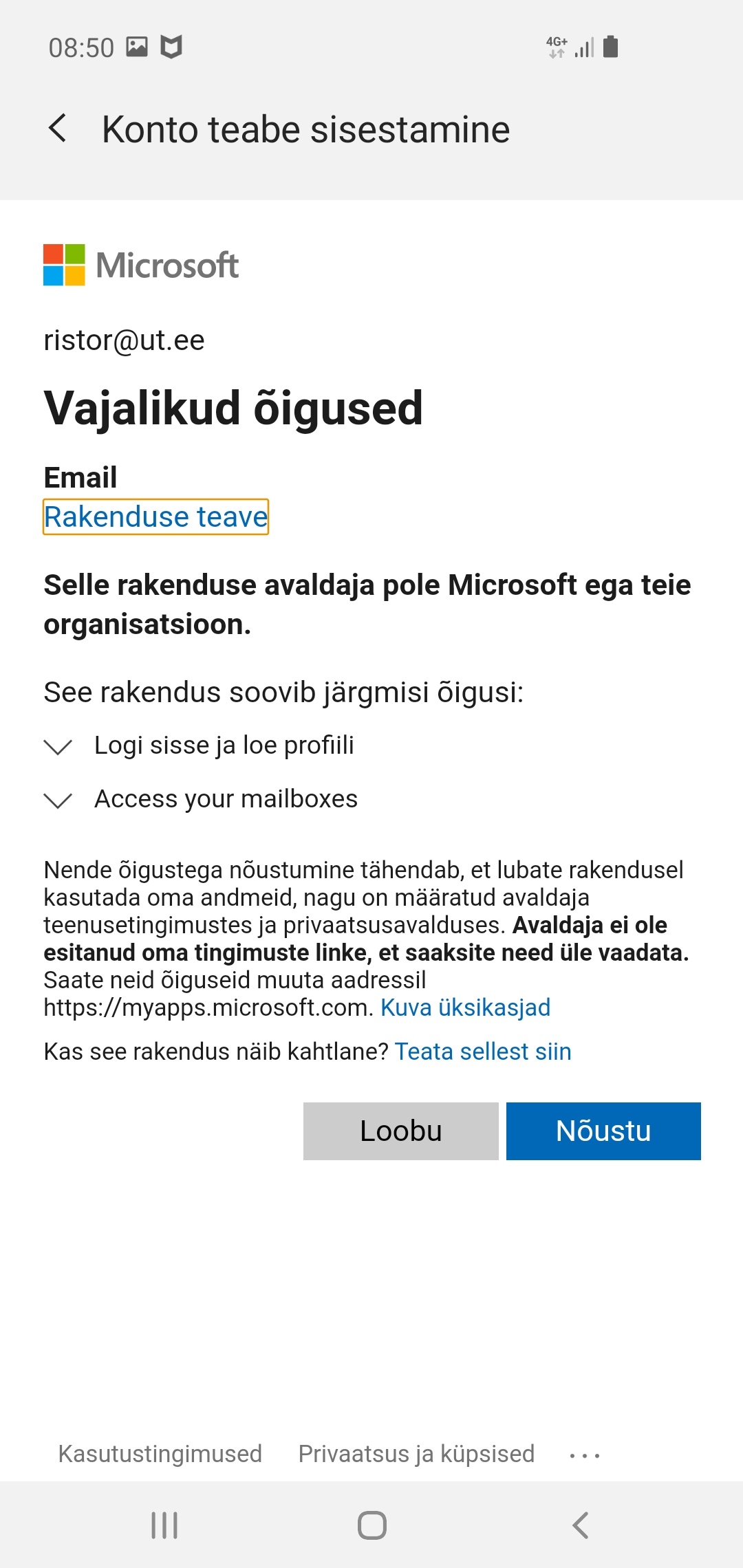 5. The server will request for permissions. Click Accept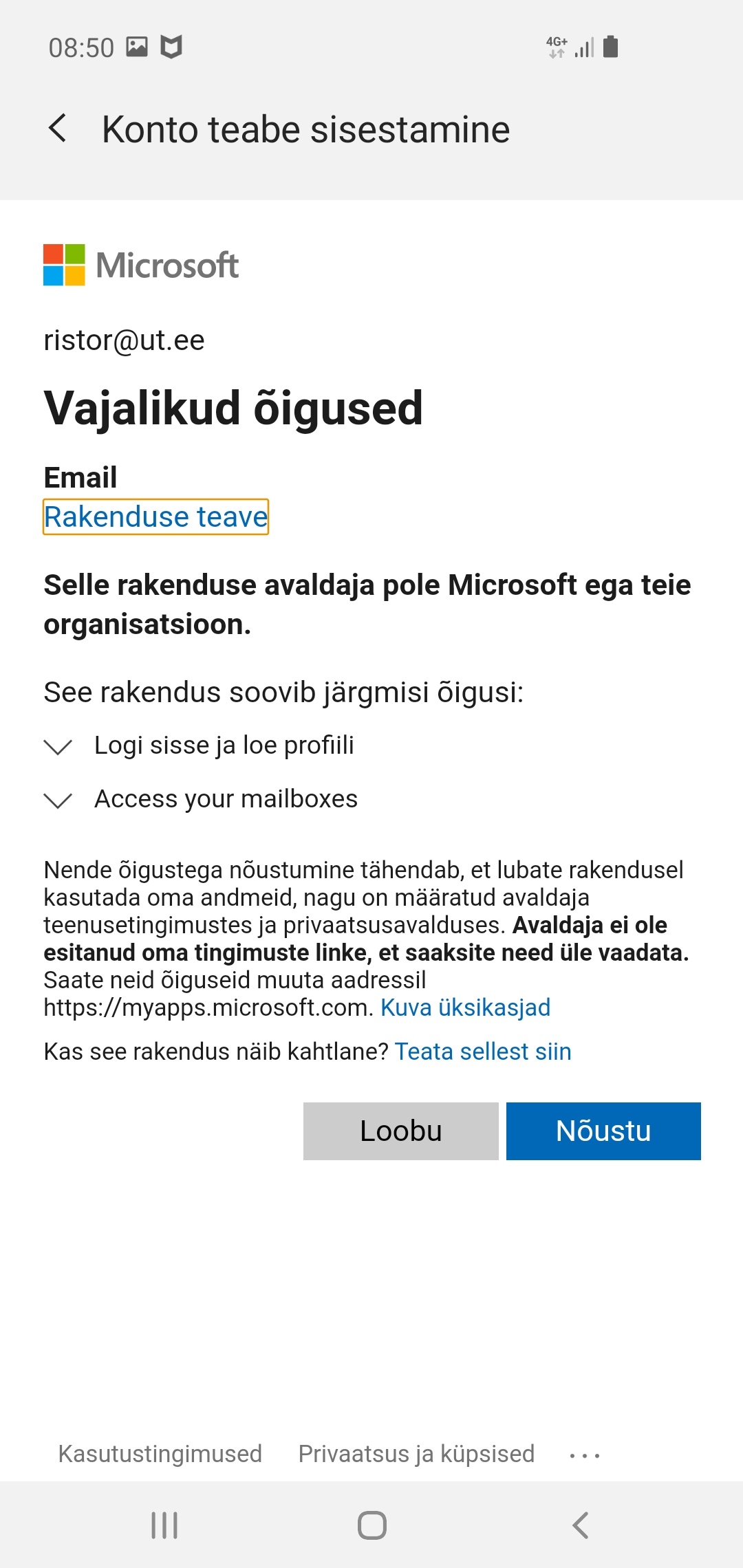 6. Vajuta Rakenda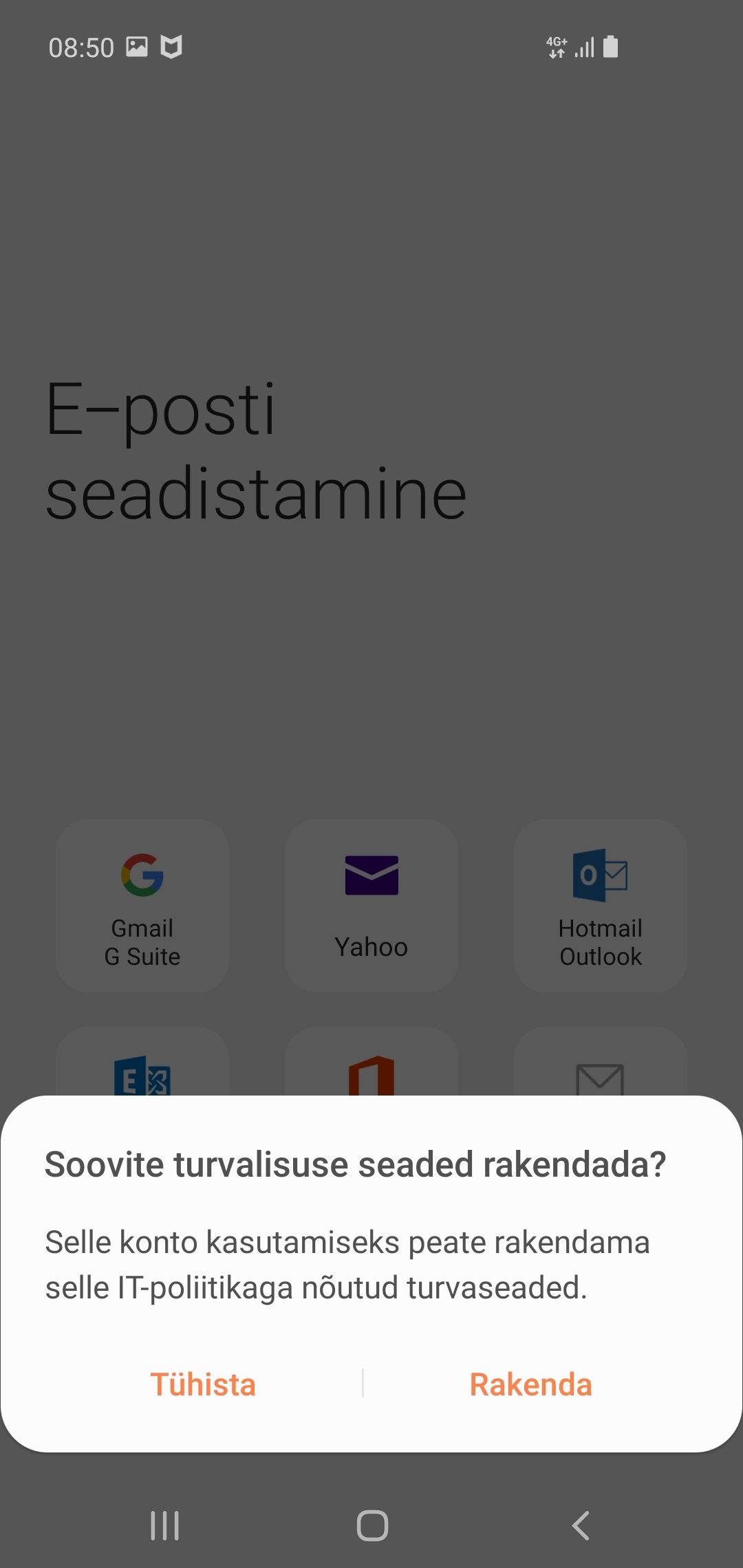 6. Press Apply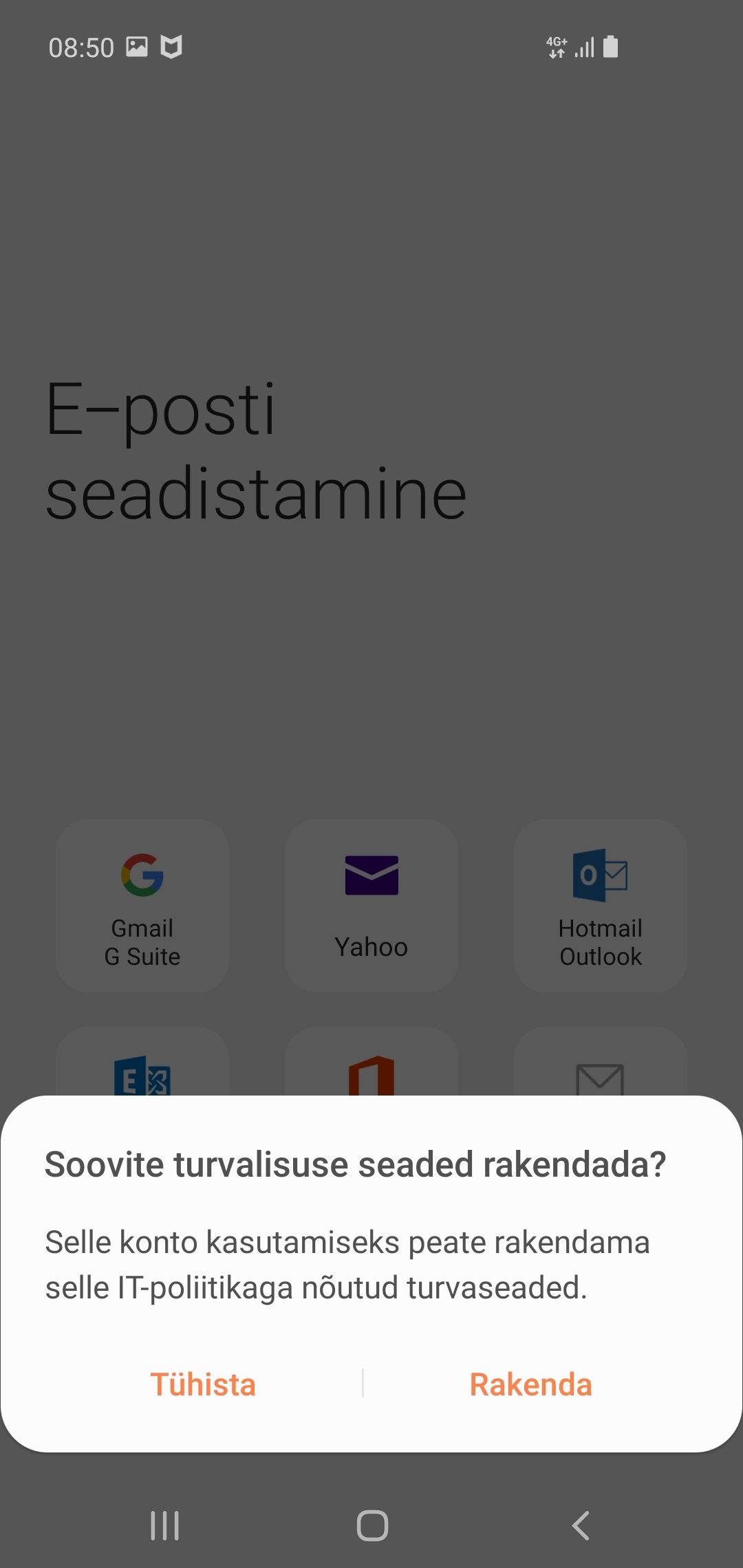 7. Siin saad seadistada sünkroniseerimise aega. Vaikesätted on sobivad. Vajuta Valmis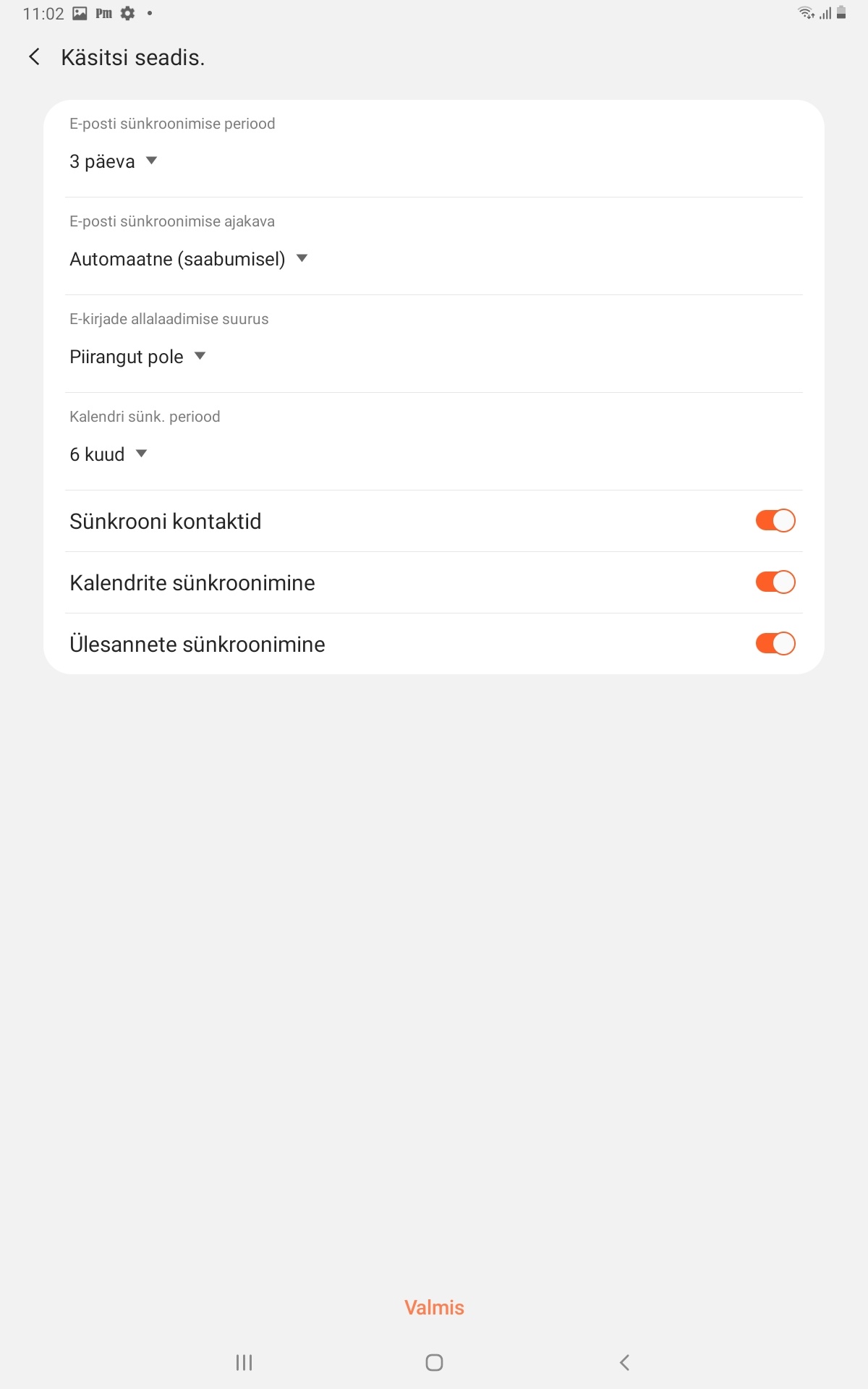 7. Press "Done"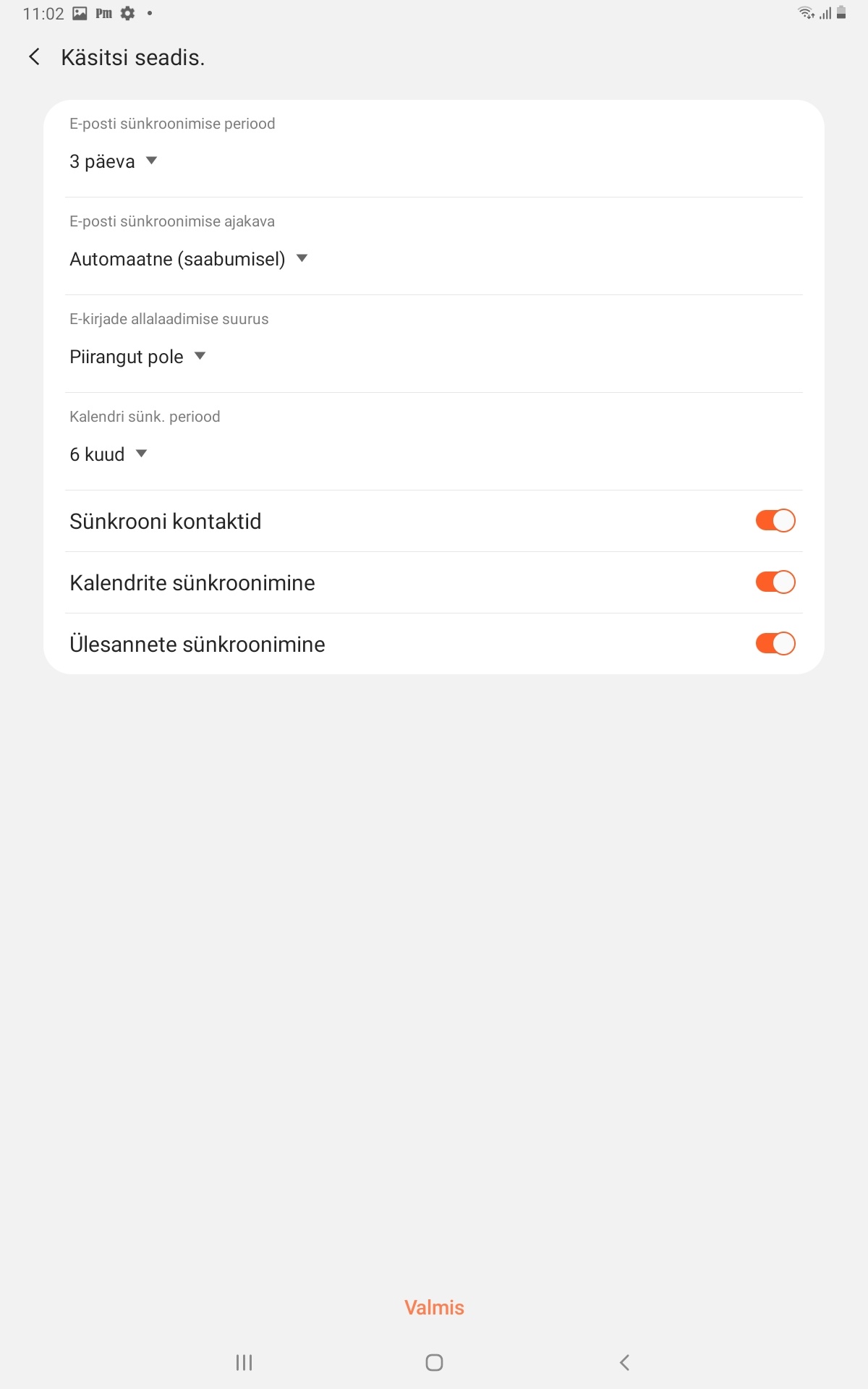 8. Rakenduse kasutamise jaoks tuleb nõustuda rakenduse küsitud lubadega. Vajuta Aktiveeri
NB! Nõusolekut küsib Office365 pilveteenus ja Androidi meilirakendus. Infotehnoloogia osakond ei ole neid seadistanud. Me ei saa nõusoleku andmisel juurdepääsu telefonile ega selle sisule, vaid pilveteenuse kaudu tekib telefoni kauglähtestamise (tehaseseadmete taastamise) võimalus. Teeme seda ainult kasutaja enda soovil.
Kui Sa ei soovi nõusolekut anda, tuleb kasutada teist meilirakendust, näiteks mobiili-Outlooki. Juhend selle kohta asub SIIN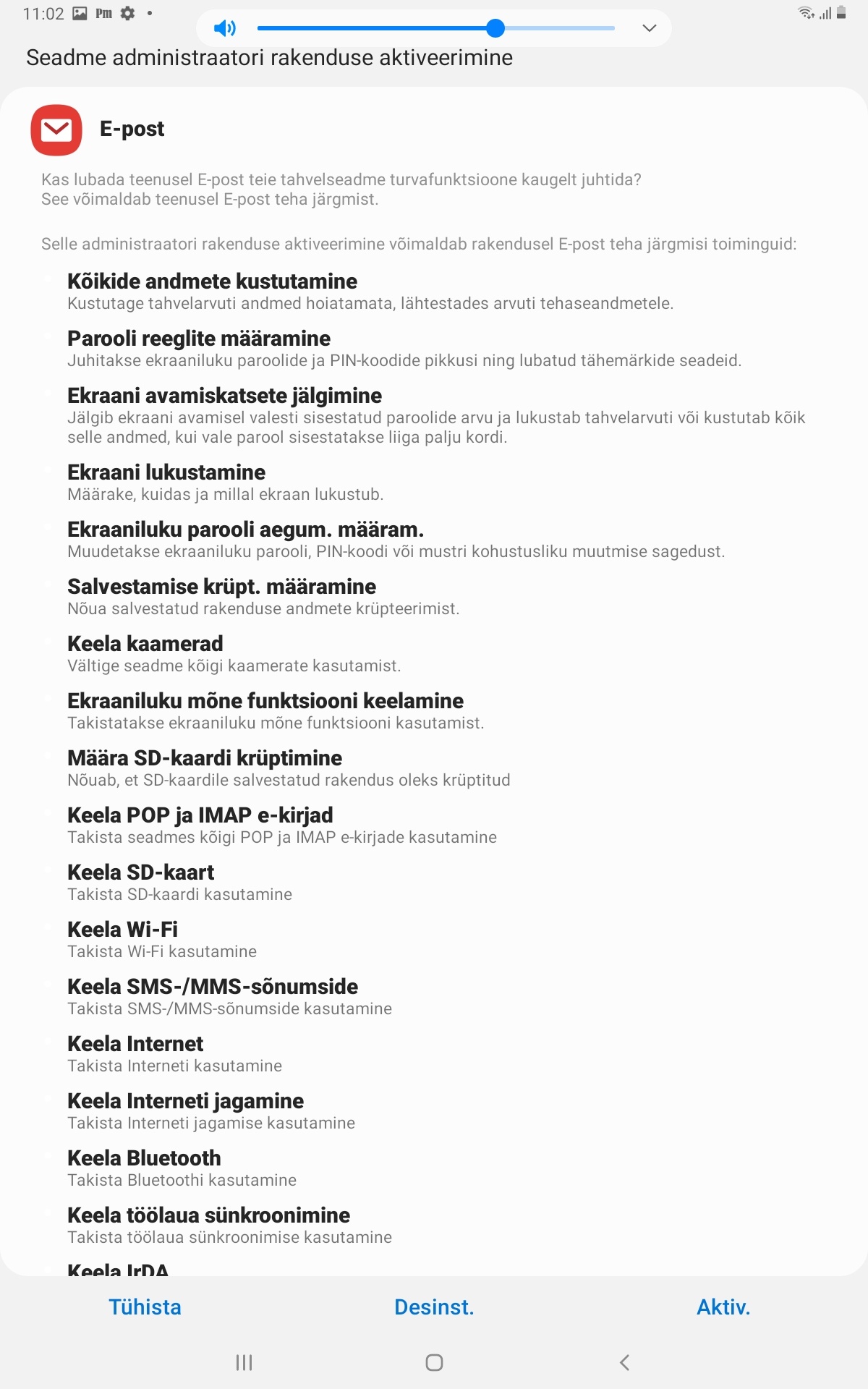 8. Press Activate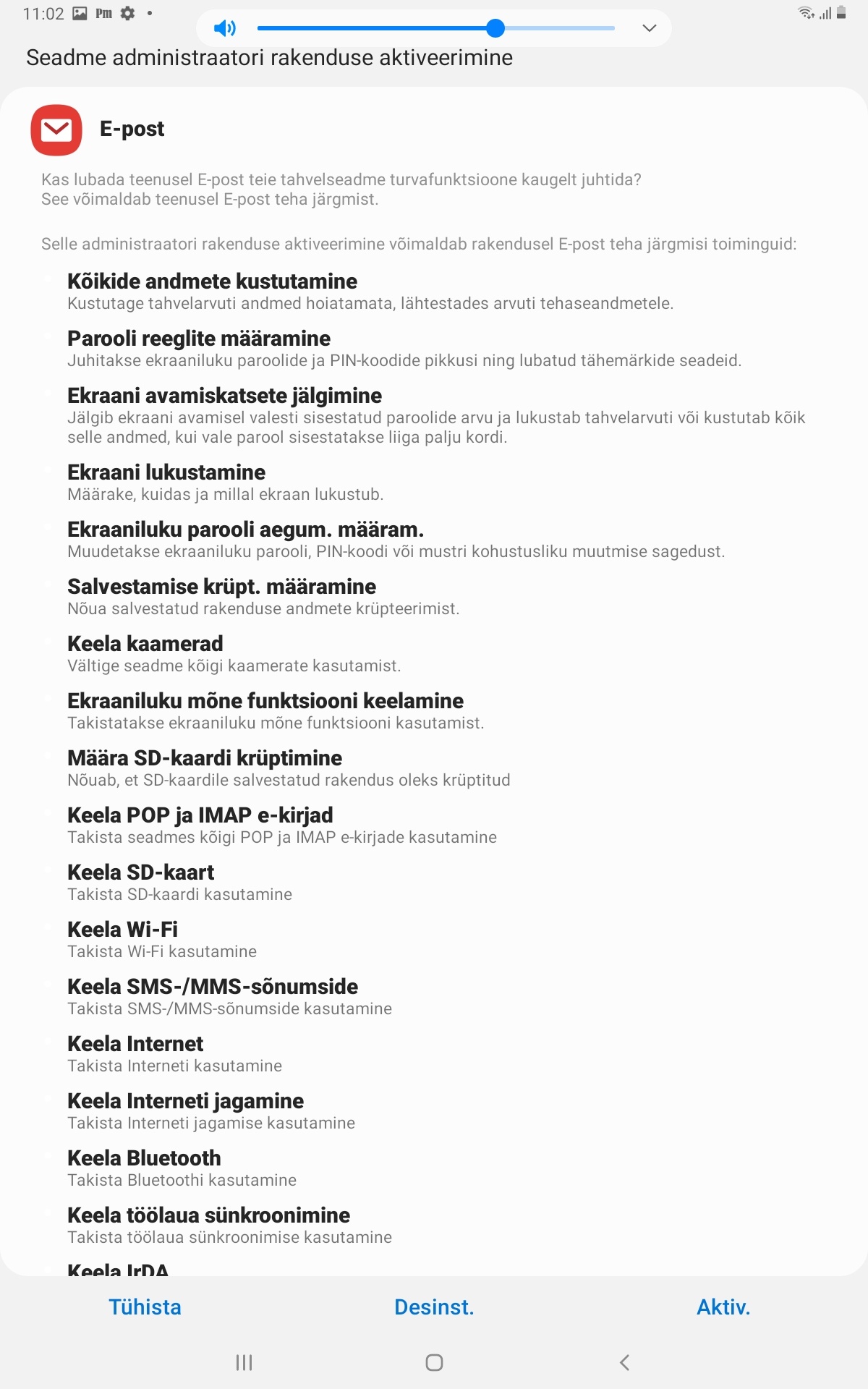 9. Määra kontole ükskõik milline nimi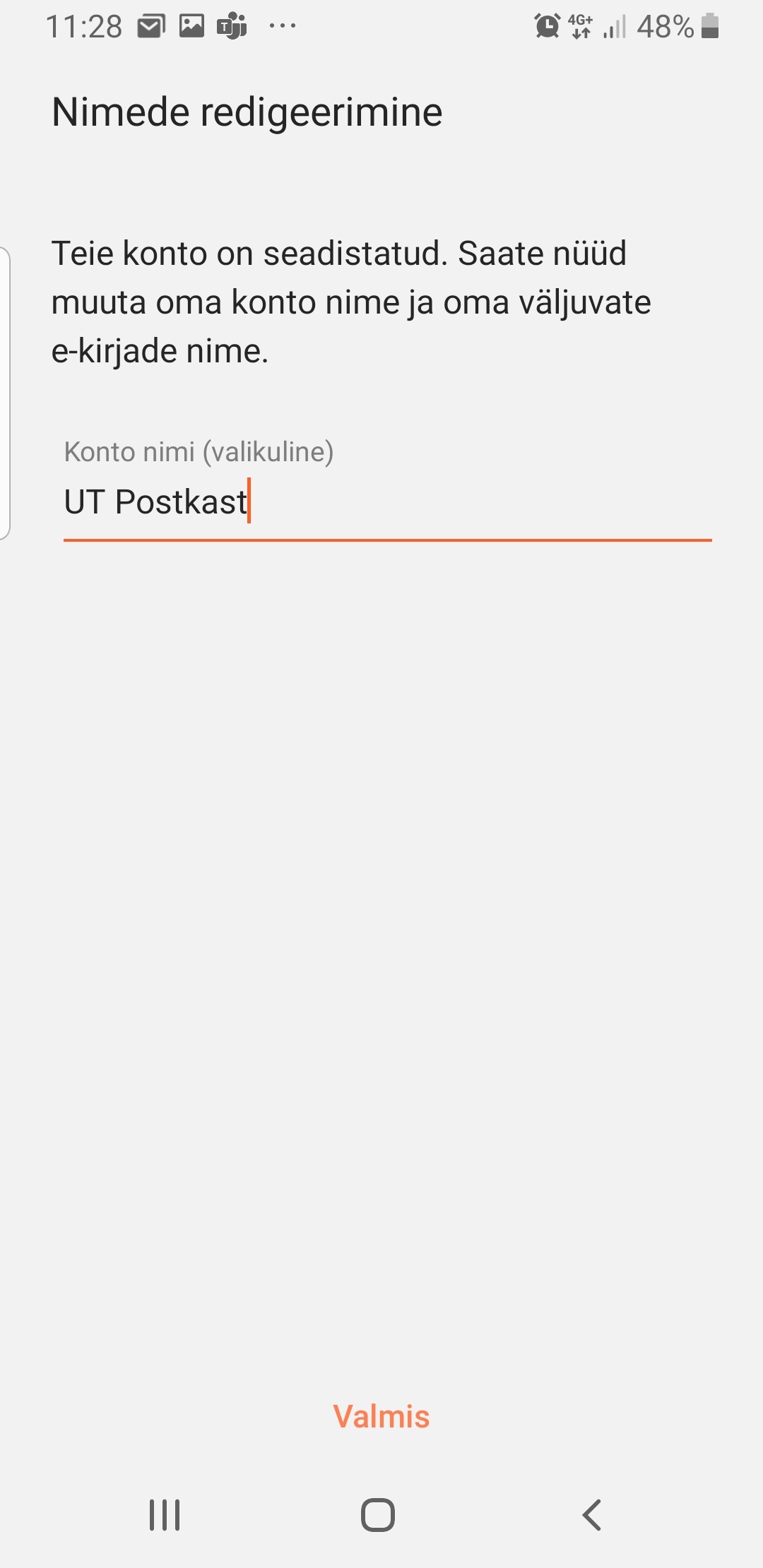 9. Choose a name for this account, this can be set to anything.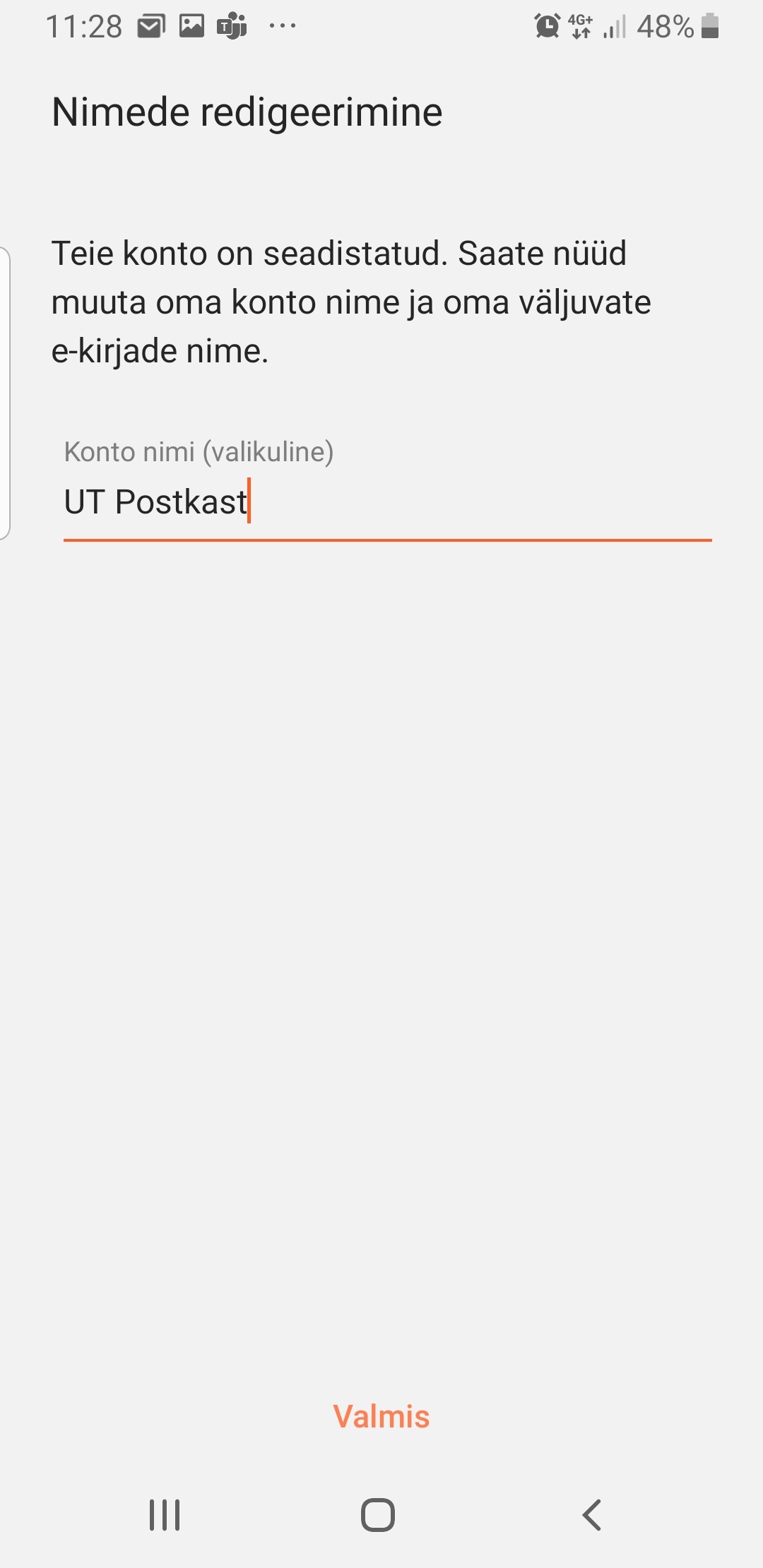 10. The account is now configured.