To apply for sctipends, click on the Applications in the SIS menu (see figure).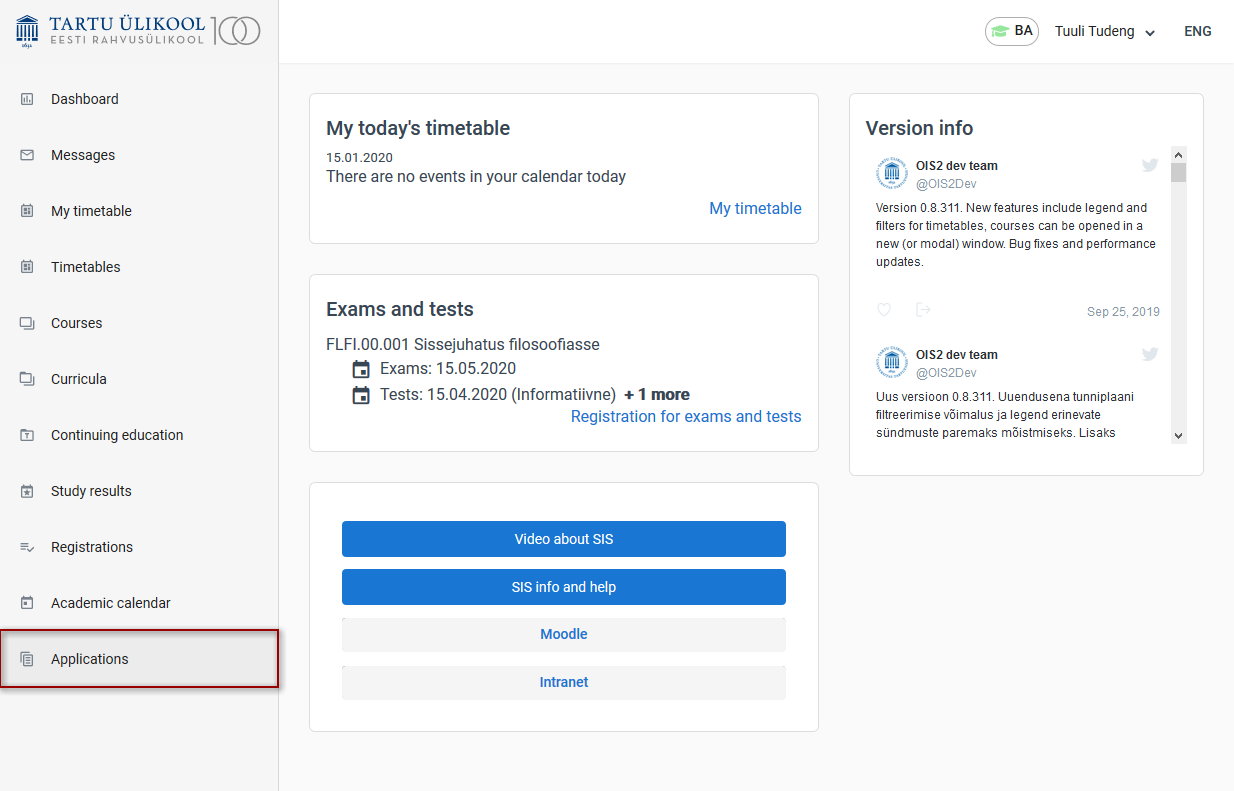 A list of applications opens.
During the application period, you will be able to apply for stipends for which you are eligible.

The following stipend applications will be submitted through SIS during the spring semester of the 2019/2020 academic year

:

Achievement stipend

Specialisation stipend

Specialisation stipend

(Teacher training)



Specialisation stipend

(Teacher of Informatics)

Information about other stipend application opportunities for students is also displayed.

To apply for a stipend in SIS, you must enter an Estonian bank account number in your profile general information (optional for international students).
To apply for a stipend, select the application you wish to submit from the list and click on its name (see Figure).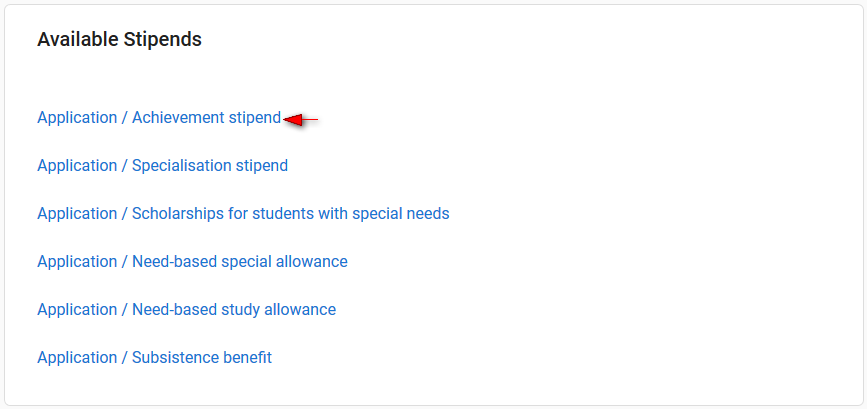 An application form will open with:
text describing the application for the stipend and the conditions for awarding it (Figure p 1).

text of the application (Figure p 2).

a drop-down menu for selecting a study 

place

(Figure p 3).

This is a required field.

Choose the study place you want to apply for.

If you have multiple study places to apply for a stipend, you must apply for a stipend individually for each one.

a text field for entering an overview of professional achievements and social activities (Figure p 4).

This is not a mandatory field, but in the ranking of applications, students of the highest professional and societal interest will be given preference in case of equal results.

Once you have submitted your application, the text you entered will no longer be editable.

The submitted review will be made available to the stipend award committee.

This overview is not included in the application submission form.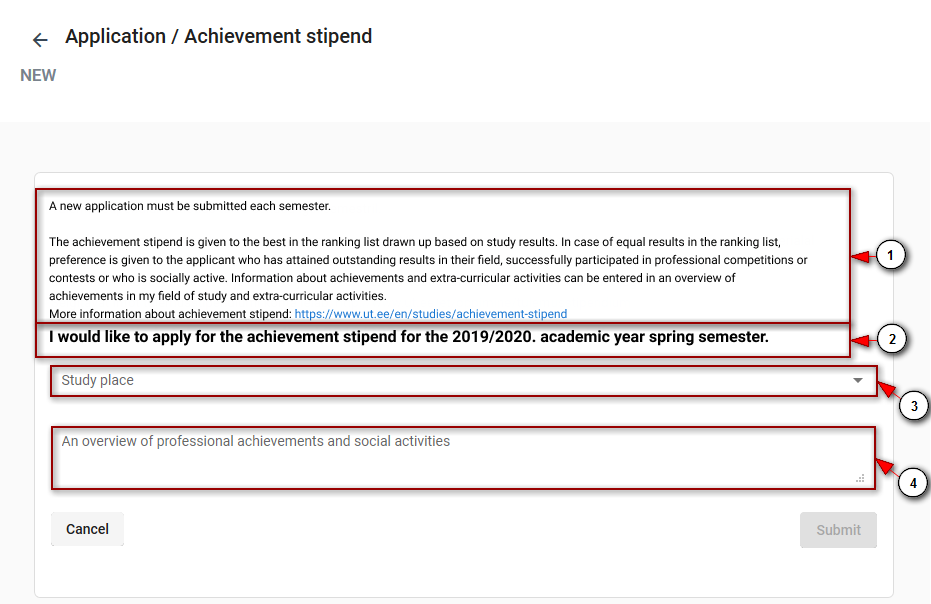 Click the Submit button to submit your application. The button will become active after selecting a study place.
Submitted applications are shown in the Active Documents section of the Applications page.
---
RELATED SUBJECTS: