Skip to end of metadata
Go to start of metadata
Nextcloud on Tartu Ülikooli poolt pakutav teenus failide hoidmiseks pilves ja nende sünkroniseerimiseks erinevate kasutajate, arvutite ja nutiseadmete vahel.
Erinevus teistest sarnastest teenustest (nt Dropbox, Google Drive) seisneb selles, et faile hoitakse Tartu Ülikooli enda serveris.
Igale kasutajale on eraldatud 50 GB ruumi.
Nextcloud is a cloud based service provided by the University of Tartu for sharing files and documents between people and different devices.
The difference between Nextcloud and other cloud based file sharing services (i.e Dropbox, Google Drive) is that the files are stored on the University of Tartu servers.
Every user is provided with 50 GB of cloud storage.
Nextcloud kliendi installeerimine
Installing Nextcloud client
Download the Nextcloud client for your system.
Run the installer and install the software with default settings.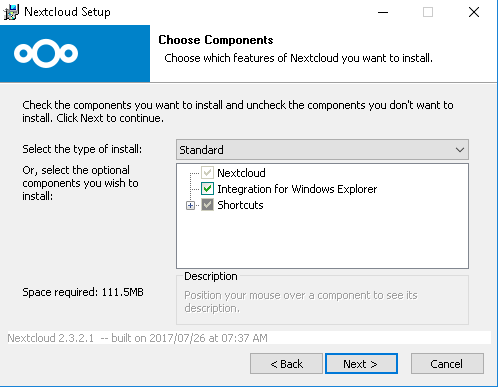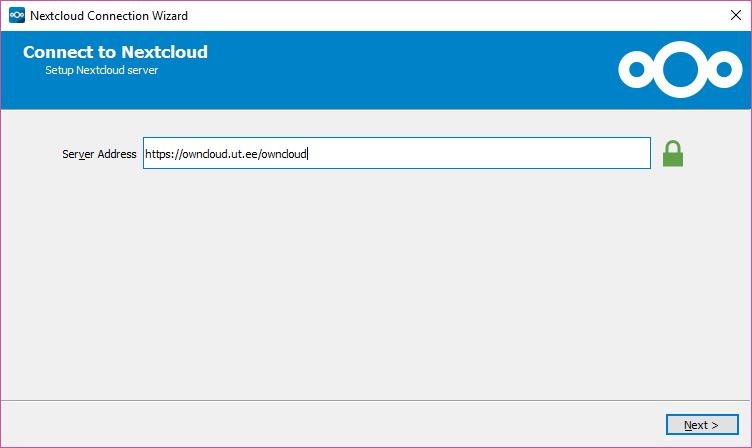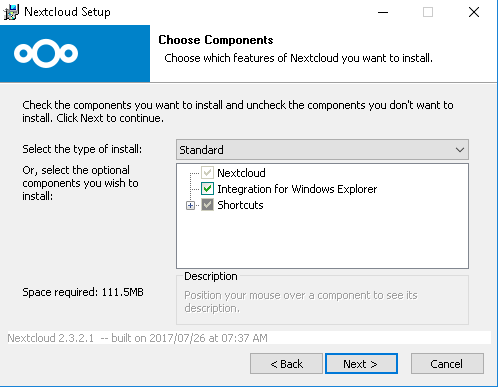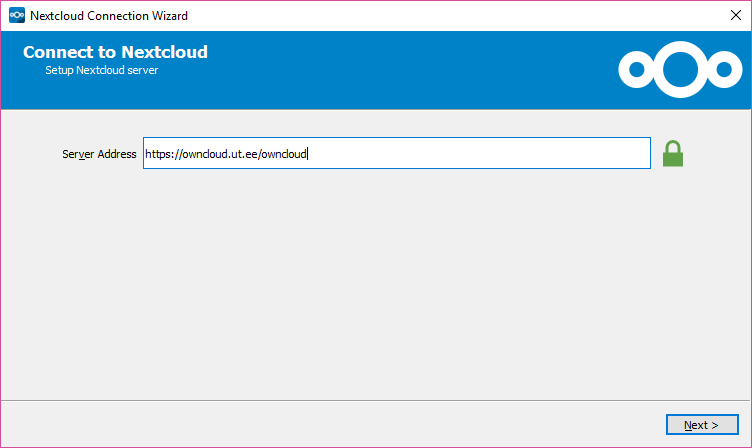 Kasutajatunnuse ja parooli väljale sisestage TÜ keskne kasutajatunnus/parool



Viimasel lehel connect nuppu vajutades ongi seadistus tehtud ja saab hakata Nextcloudi kasutama.

Deselekteerides "Ask for confirmation before synchronizing folders larger than 500 MB" sünkroniseeritakse kõik failid automaatselt. Selle mahu väärtust saab muuta.


When prompted for a username/password, enter your University of Tartu credentials.



Press connect and your Nextcloud client is ready to use.

Deselecting "Ask for confirmation before synchronizing folders larger than 500 MB" makes everything to sync automatically. This value can be changed.


OwnCloudi kasutamine üle veebi
Using OwnCloud in the browser