Skip to end of metadata
Go to start of metadata
 Ava menüüst Settings ja vali Accounts & Passwords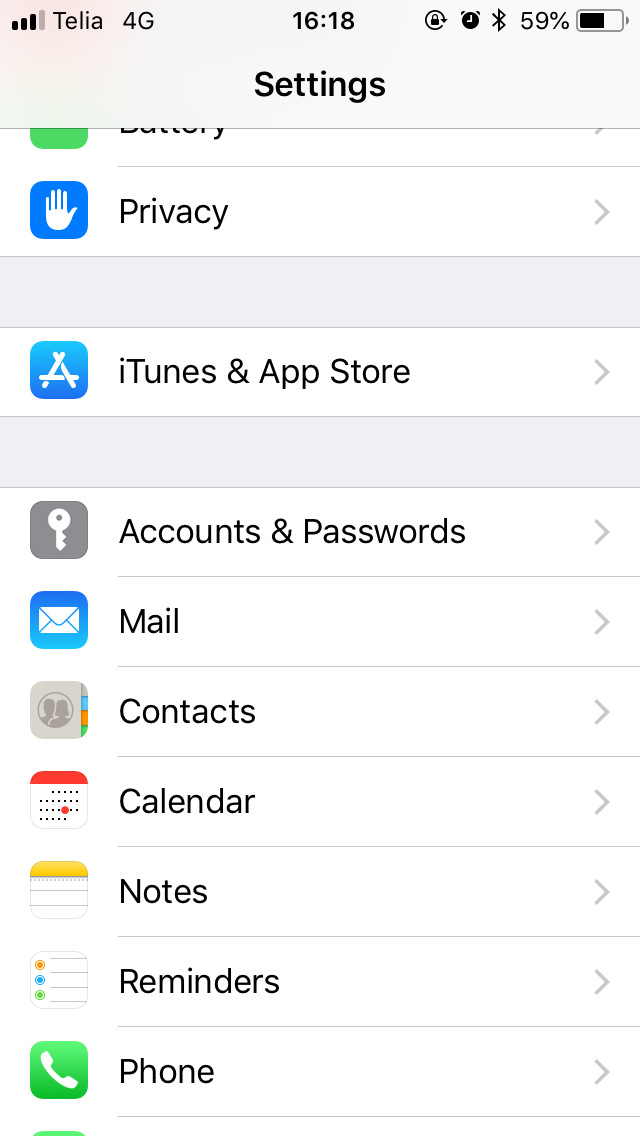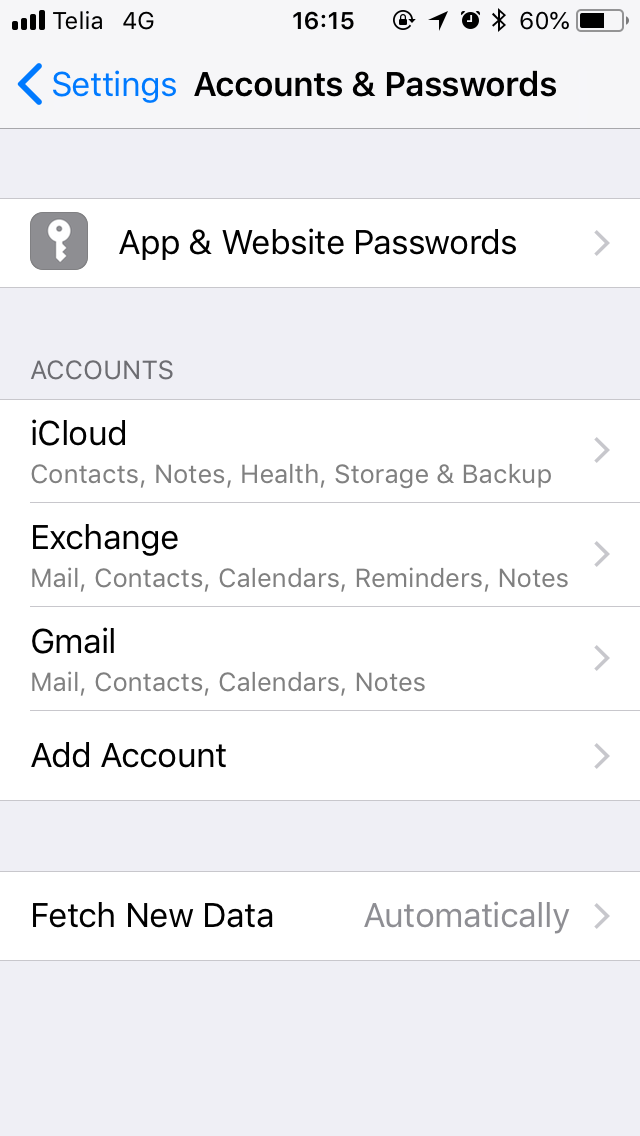 1. Open the phone Settings and open Accounts & Passwords.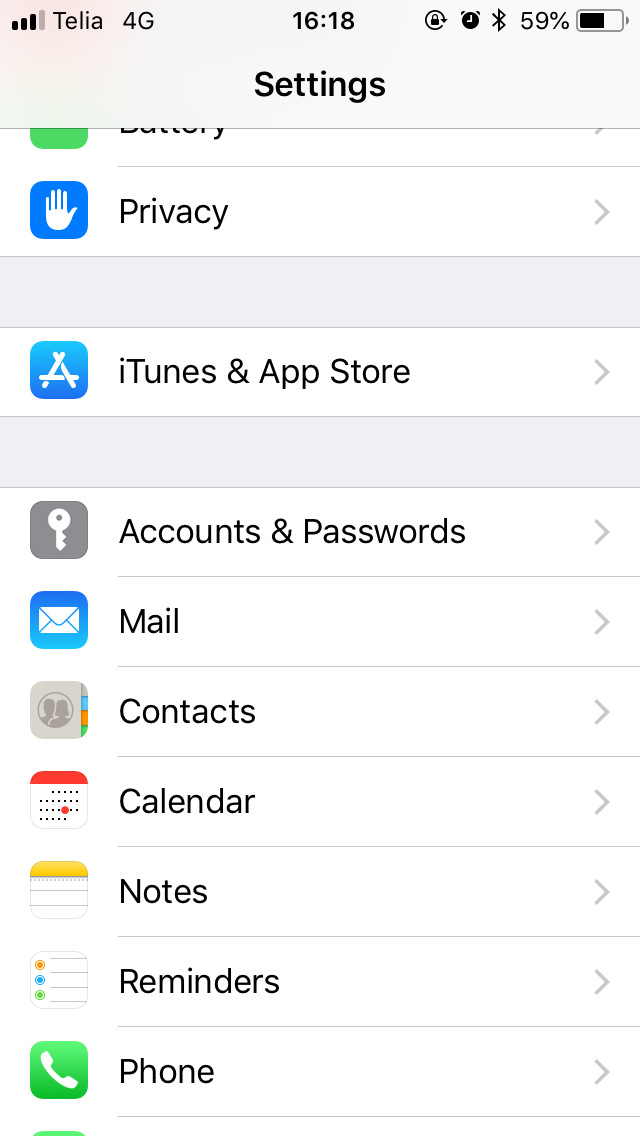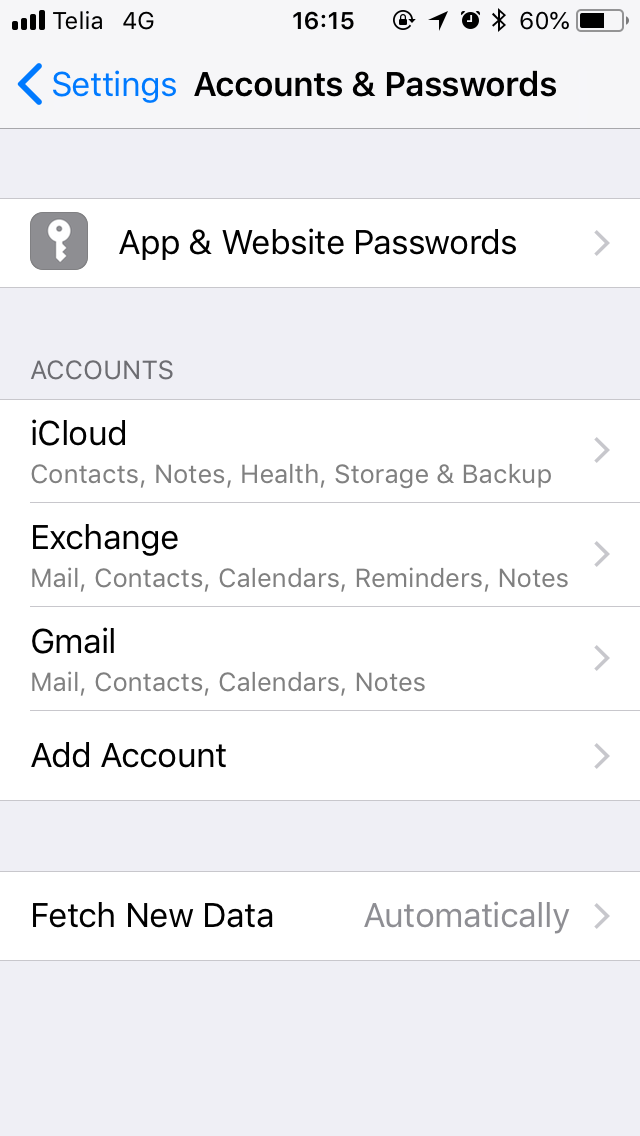 2. Vali Add Account ja konto tüübiks Exchange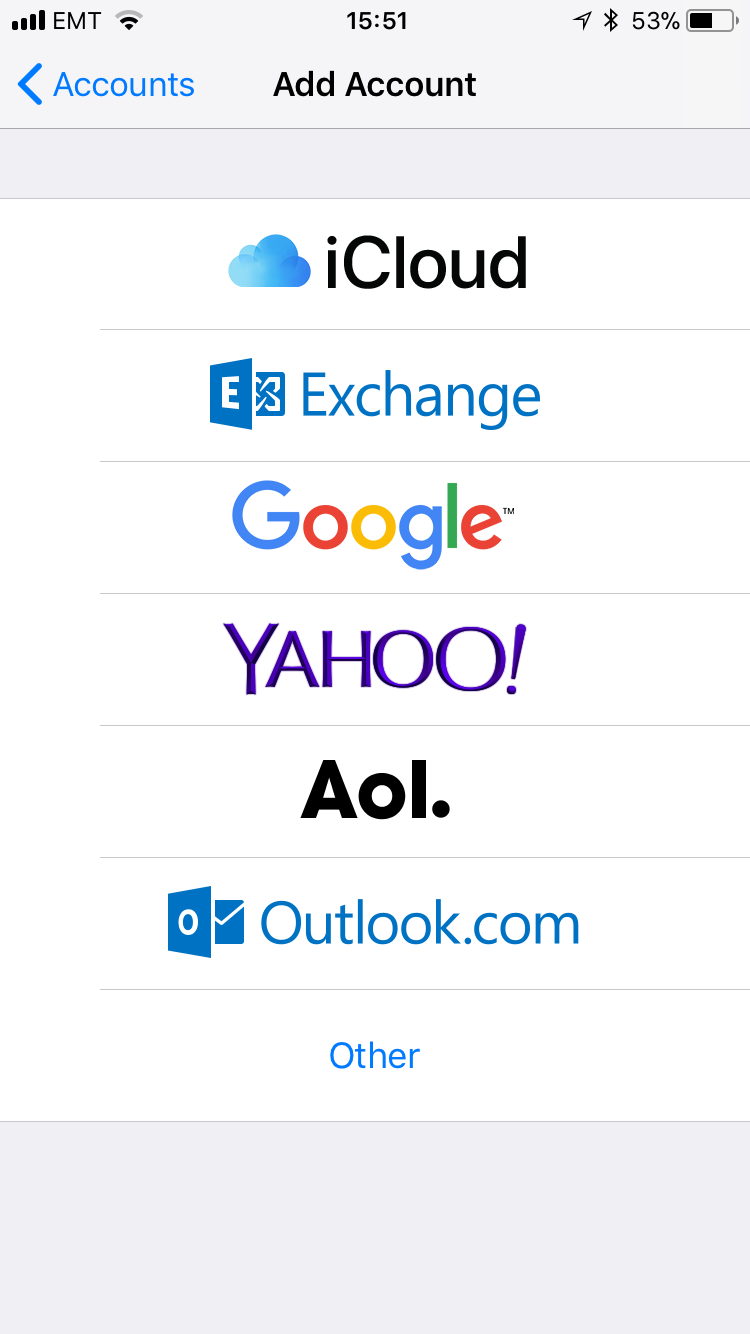 2. Choose Add account and select Exchange as the account type.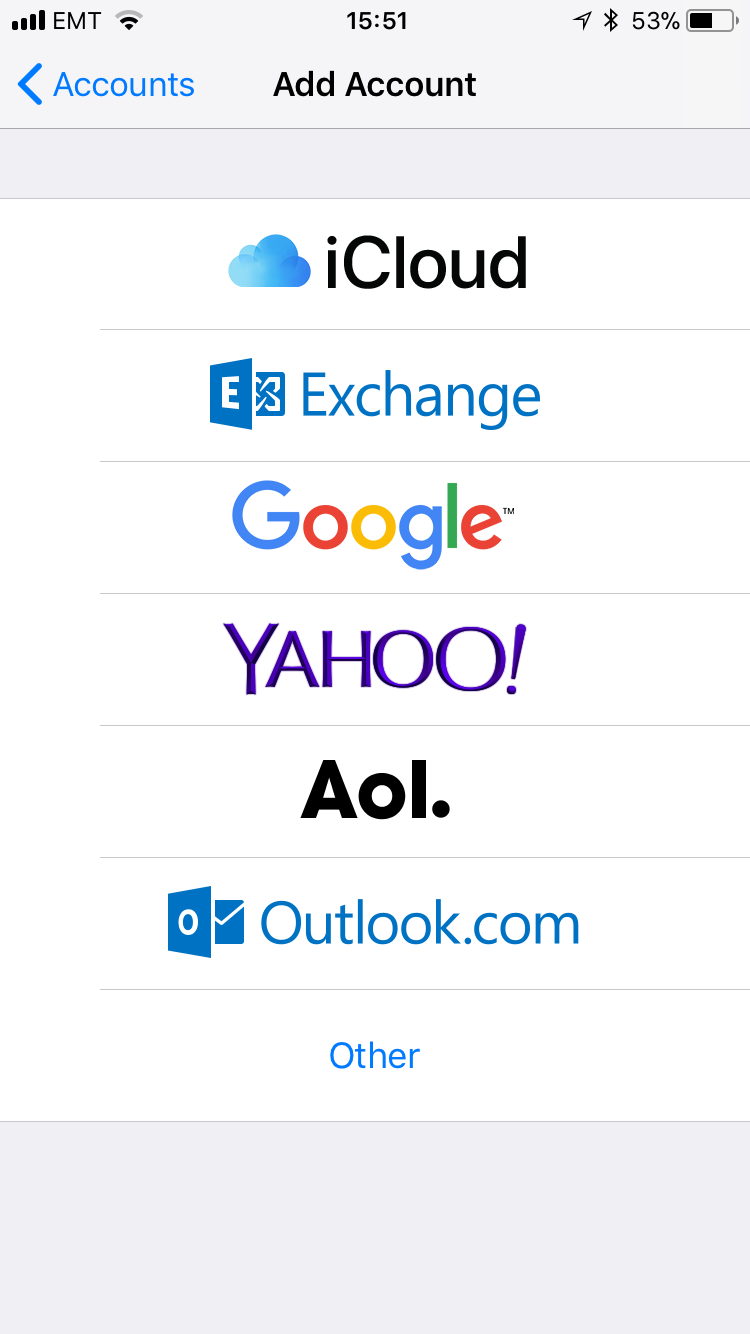 3. Sisesta oma e-posti aadress ja määra enda äranägemise järgi konto nimi (nt UT postkast). Seejärel vajuta Next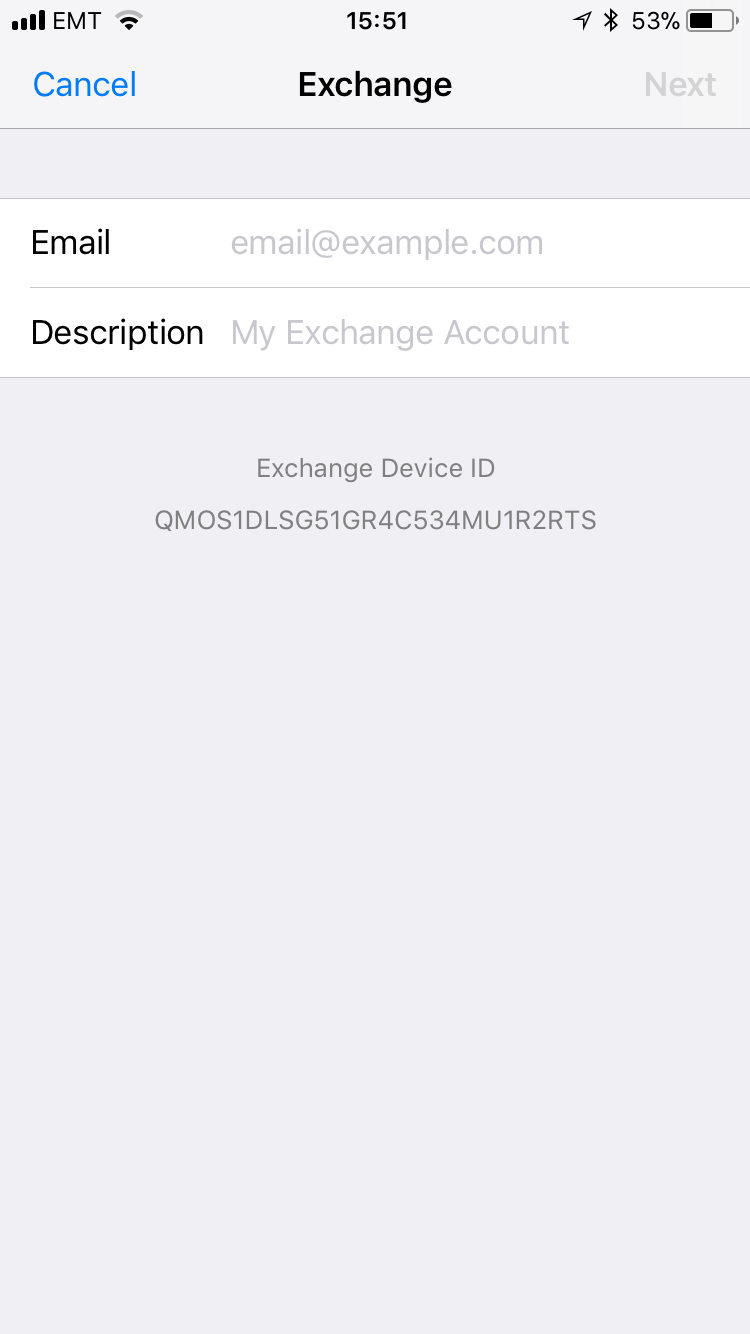 3. Enter Your e-mail address and pick a description for the account. The description can be anything You want (i.e UT e-mail). Tap Next.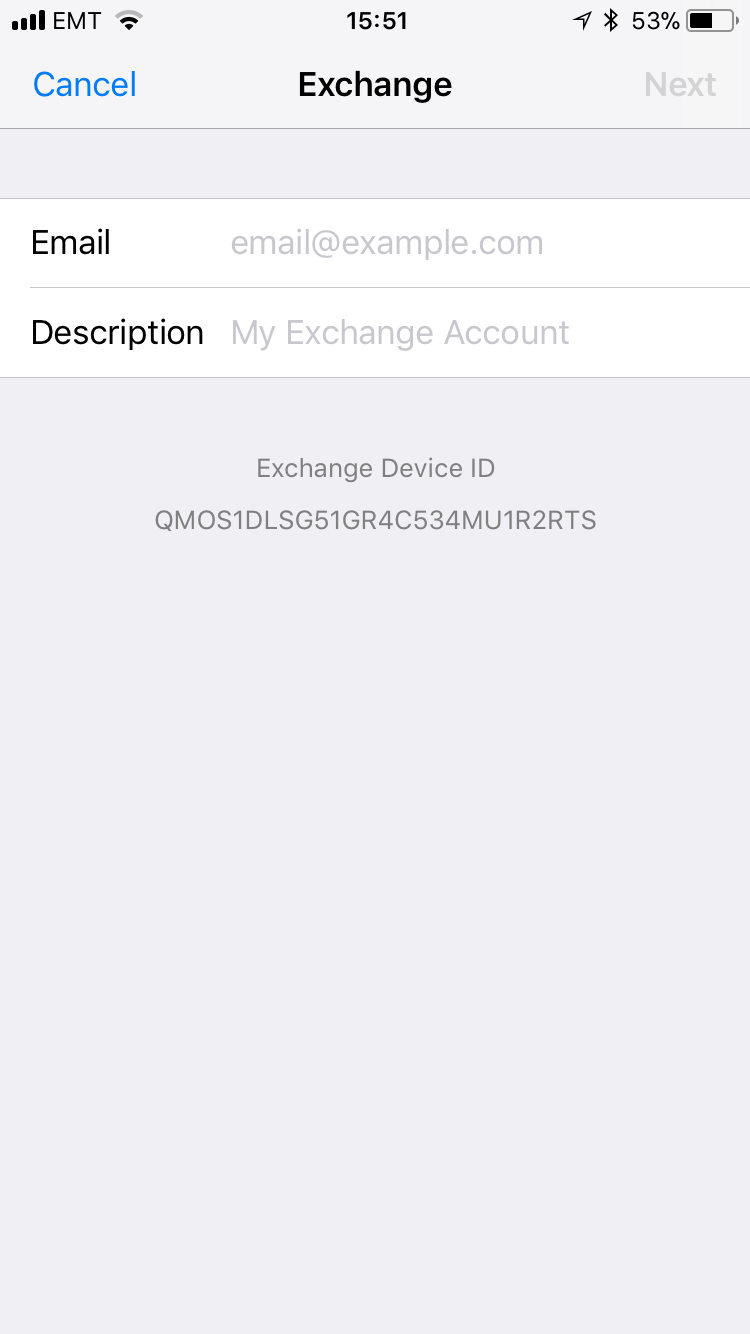 4. Vali Configure Manually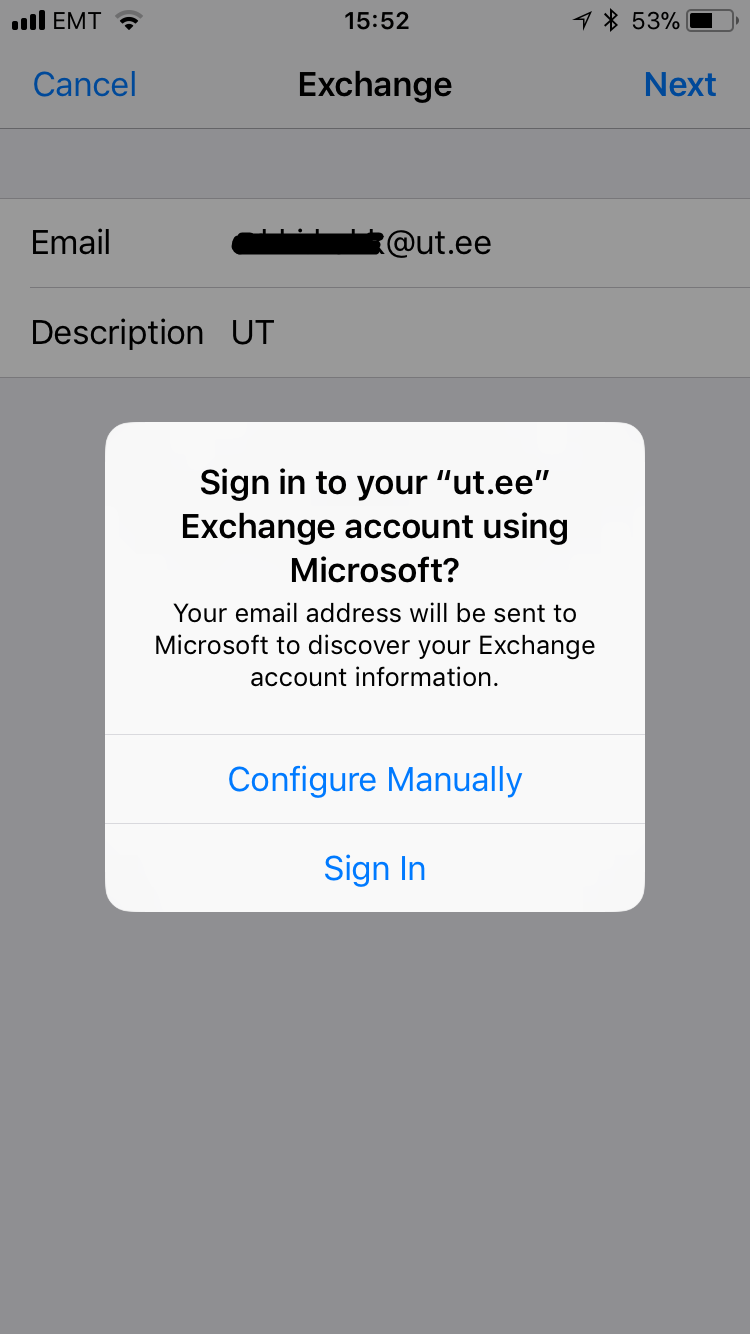 4. Tap on Configure Manually.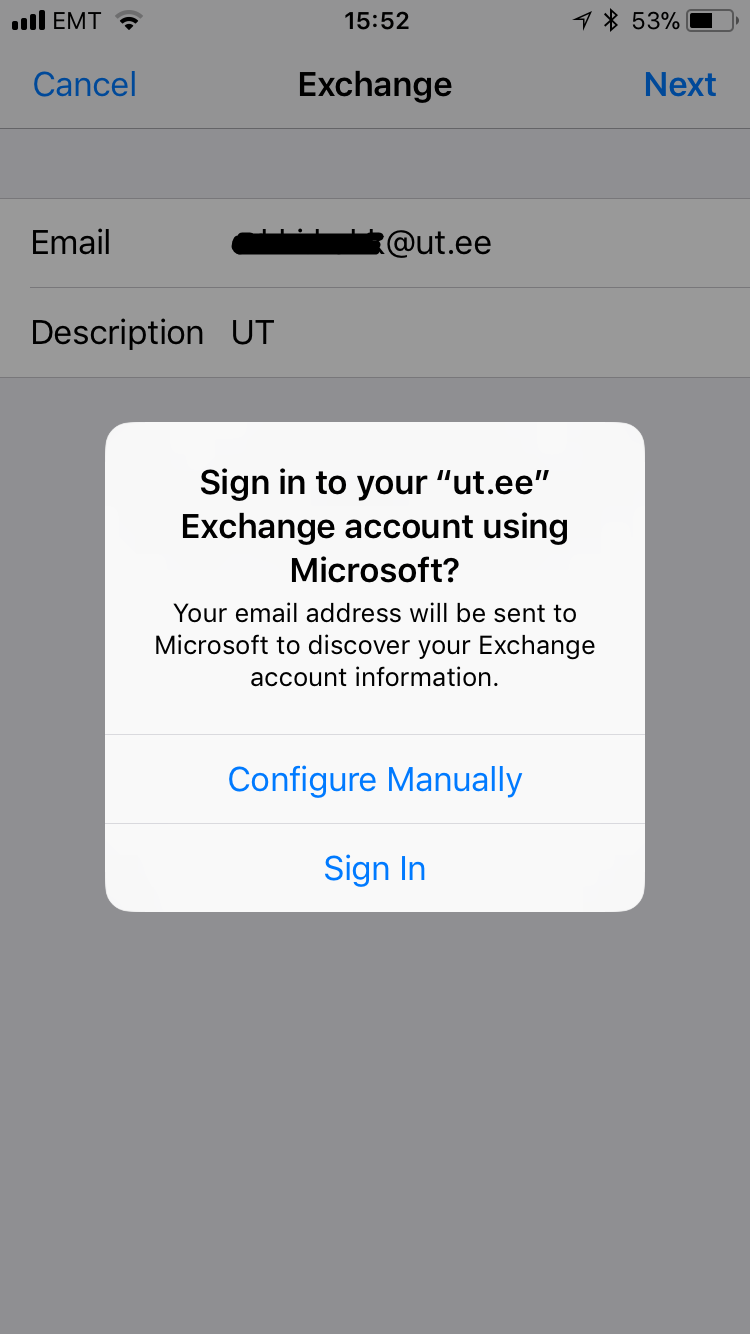 5. Täida järgmised väljad:
Email: ülikooli e-posti aadress kujul eesnimi.perenimi@ut.ee
Server: outlook.office365.com
Domain: jäta tühjaks
Username: kasutajatunnus@ut.ee
Password: parool
Seejärel vajuta Next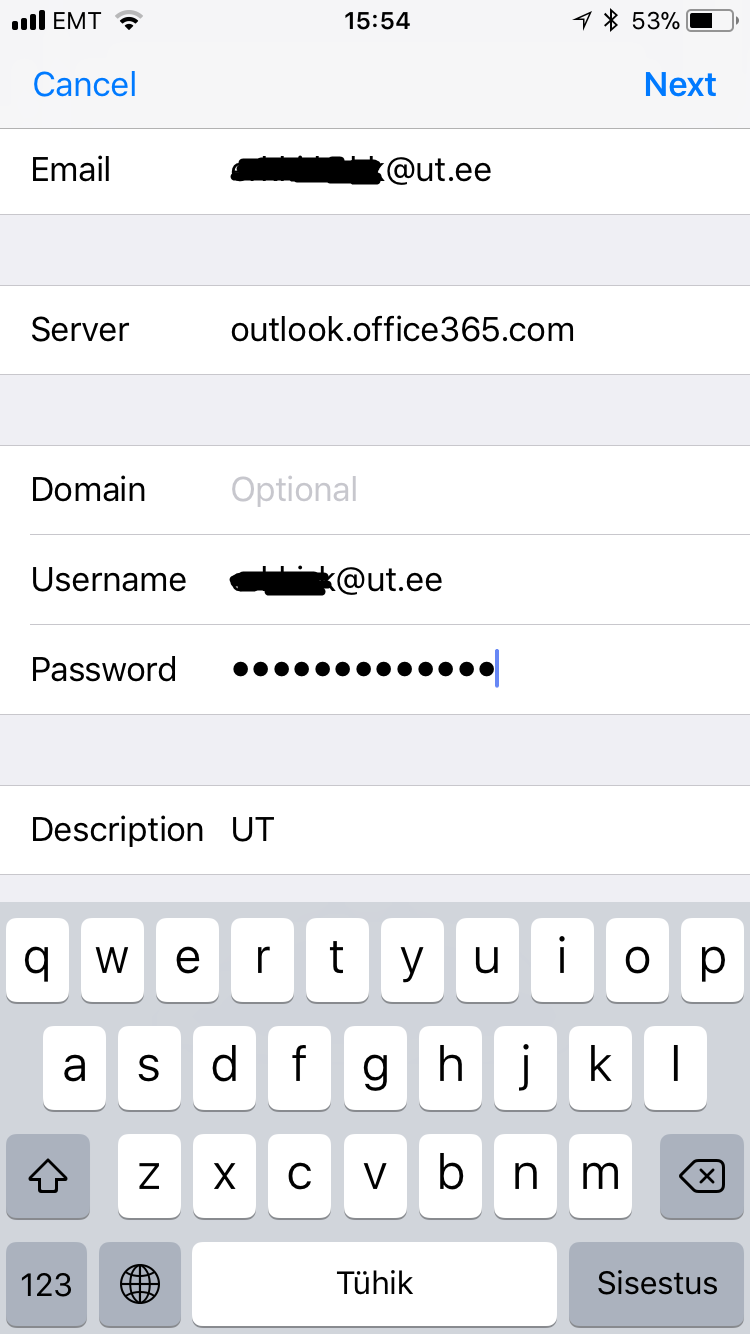 5. Fill in the following fields and click Next:
Email: university e-mail firstname.lastname@ut.ee
Server: outlook.office365.com
Domain: leave empty
Username: username@ut.ee