2. Ava ülevalt paremast nurgast hammasrattakujulise nupu alt menüü ja vali kõige alt Kuva kõik Outlooki sätted

2. Click on the cog icon in the top right corner of the screen and choose View all Outlook settings from the bottom of the menu.

3. Avanenud vaates vali vasakult menüüst Edasisaatmine ja teha aktiivseks valik Luba edasisaatmine. Kirjuta lahtrisse aadress, kuhu tahad e-kirju edasi suunata. Kui soovid jätta kirjast koopia ka ülikooli postkasti, siis tee linnuke valiku Säilita edasisaadetud sõnumite koopiad ette. Vajuta Salvesta. Suunamine on nüüd seadistatud.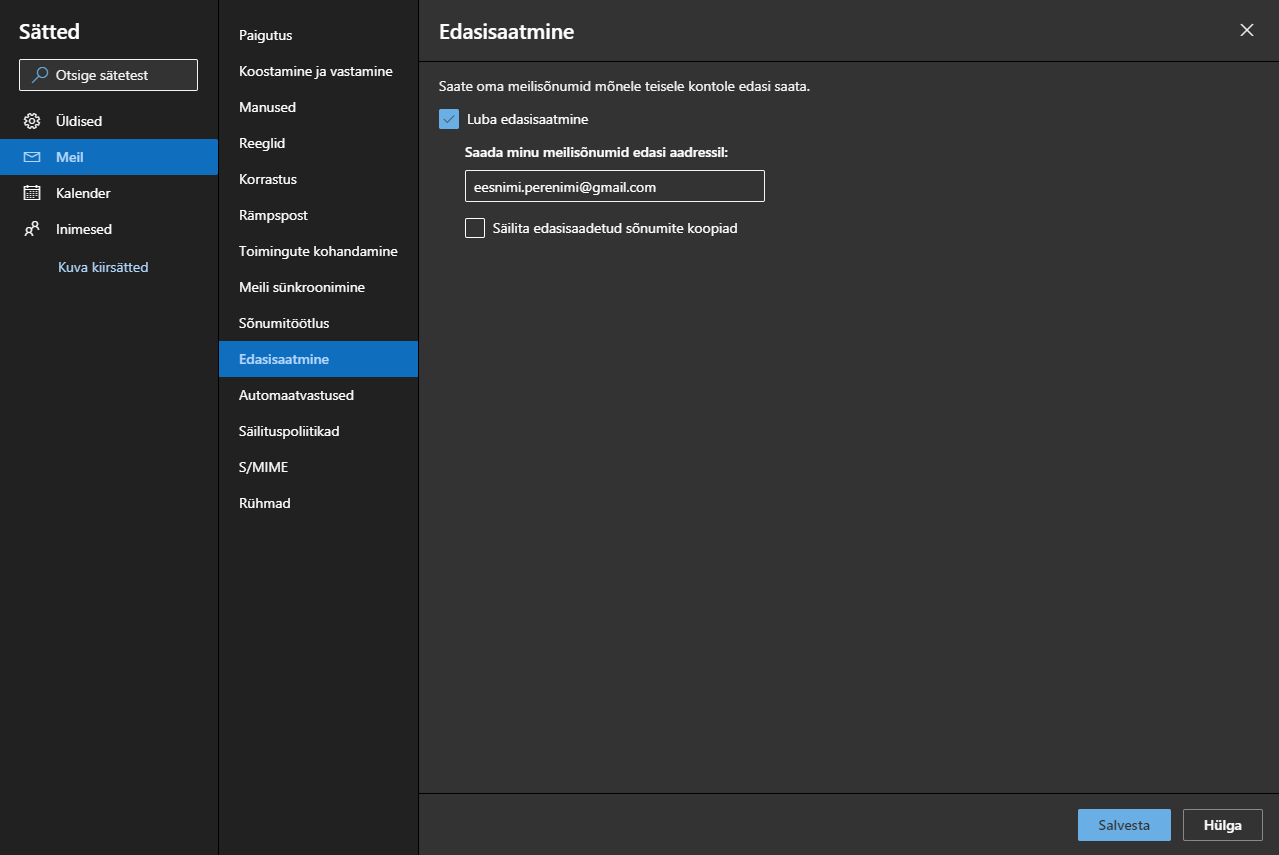 3. Choose Forwarding from the menu on the left and tick the Enable Forwarding function. Enter the e-mail address you want the e-mails to be forwarded to in the corresponding field. If You wish to keep a copy of the e-mail in the university inbox, check the Keep a copy of forwarded messages option (recommended). Hit Save and your forwarding is configured.